how to make patient monitoring smarter, simpler, and more specific
by Neoteryx Microsampling on Jan 28, 2019 6:09:00 AM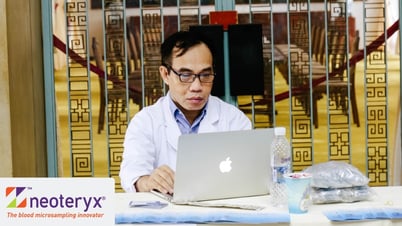 Technology is taking much of the guesswork out of medicine. Innovations in patient monitoring and data collection now allow doctors and other healthcare professionals to track patients' conditions over time, sometimes without even requiring in-person visits.
Anyone interested in the biggest questions around human health and flourishing - how we live, how we care for each other, and how these systems can be improved - should be acutely aware of new progress in patient monitoring, particularly remote patient monitoring (RPM), as healthcare grows increasingly decentralized, democratized, and intelligent.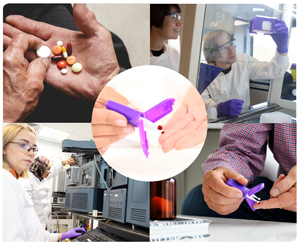 Remote sampling - the collection small, precise volumes of blood or other biological fluid using microsampling devices - is a crucial part of this story. Thanks to advances in technology, it is now possible to get a tremendous amount of information from a very small amount of biological material. Collecting that material in the precise volumes needed, at a reasonable cost and convenience, has heretofore posed a challenge.
Now, the Mitra® microsampling device, powered by Volumetric Absorptive Microsampling (VAMS™) technology, provides the missing link between the ideas, the innovations, and the stuff of human life.
With microsampling, it is less and less important that patients visit clinics to receive optimum care. More and more, they can receive it in the comfort of their homes or elsewhere, by taking and shipping their own samples and consulting with well-informed medical professionals through Skype, Google Hangouts, for FaceTime.
Thus, microsampling helps enable constant medical supervision without the inconvenience of constant in-person appointments. It allows healthcare professionals to get more information at more appropriate times, for more useful insights, without unreasonable costs or additional burden on patients' bandwidth.
Mitra devices build new bridges between software, lab testing services, and patients, including aging or immobilized patients and those with chronic conditions.
Much success in microsampling has already been achieved in the realms of therapeutic drug monitoring and other long-term treatments.
Microsampling improves patient comfort and convenience versus other methods, particularly painful venipuncture. What's more, with the money saved on transportation, clinic visits, and other costs associated with traditional methods, switching to a microsampling workflow for patient monitoring can save considerable sums of money over time.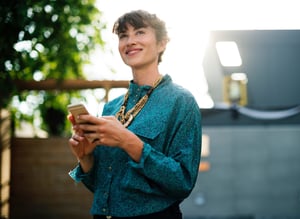 And the future looks even more promising. From the strength of the results already achieved, VAMS is poised to enable further innovations in booming areas such as:
Precision medicine – facilitating more precise, tailored regimens of care, using patient-centered models
Predictive care - anticipating, say, a cardiac event, before it occurs, allowing plenty of time for the right intervention
Consumer health and wellness - allowing fitness fans and nutrition buffs to monitor their own biomarkers in real time
Aging in place - encouraging markedly better quality of life, despite medical challenges, well into the golden years
If you're invested in the growth, the development, and the future of patient monitoring, now is the best time to explore microsampling.
Right now, businesses and institutions are evaluating, validating, and implementing this breakthrough technology. Investors and innovators are picturing how it fits into their existing or proposed solutions. And patients are improving their lives, taking greater agency over their treatment, and staying closer to their families and communities in times of turbulence and uncertainty.
The future of patient monitoring is already in progress, and it all depends on a small, absurdly simple blood collection device. It's time to join the microsampling revolution.

No Comments Yet
Let us know what you think
Receive Blog Notifications