remote sampling: what it is, why it matters
by Neoteryx | 1 min read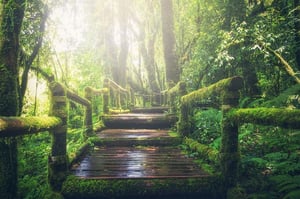 Microsampling refers to the collection of small, precise volumes of blood or other biological fluid (10 or 20 microliters, in most cases), as done using Mitra® devices. Volumetric Absorptive Microsampling (VAMS™), the technology on which Mitra is based, was originally created to solve for the limitations of Dried Blood Spot (DBS) cards. However, due to its ease of use, VAMS is opening the door for a range of new uses.
A particularly exciting and important area is remote sampling.
Using VAMS, quantitative samples can be taken anywhere, at any time, by almost anyone, with minimal training.

Patients and participants can now take their own samples at home or elsewhere, cutting down on visits to the clinic. Thus, they will experience new ease, convenience, and freedom, and remain closer to their families, communities, and personal support networks. By taking sampling out of the clinic, and allowing patients to spend less time in the waiting room and more time in the living room, microsampling makes therapeutic drug monitoring, clinical trials, and other healthcare endeavors simpler and less disruptive for all involved.
Remote sampling enables innovations in:
It also improves access in low-resourced regions.
Microsampling enables access to hard-to-reach populations in healthcare and research. Sampling can now be self-administered on mountaintops, in the rainforest, or within disadvantaged or isolated communities and populations.
Recent work with remote sampling has been conducted:
At Neoteryx, we're just getting started exploring the revolutionary implications and applications of remote sampling. Contact one of our trained Microsampling Specialists today to learn more and discuss how microsampling makes blood collection smarter and simpler and what remote sampling means for you.