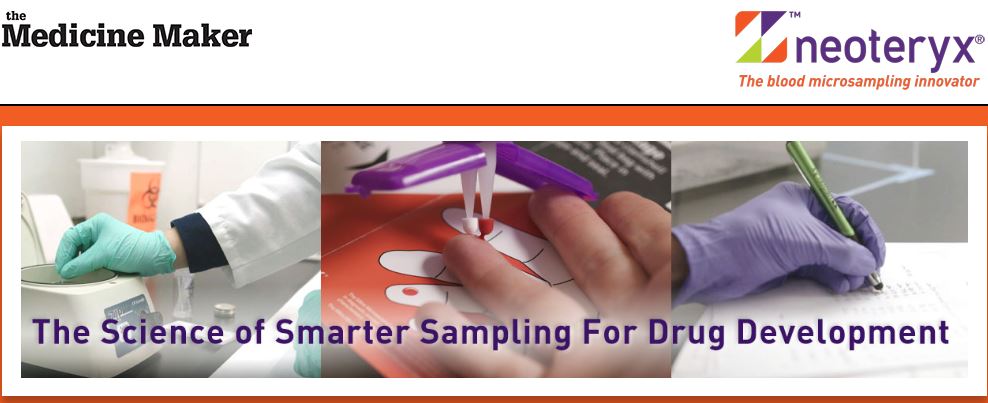 On Tuesday, June 25th, at 10:00 AM EDT, 4:00 PM CEST, Neoteryx, The Medicine Maker, and two leading blood microsampling experts present
The Science of Smarter Sampling for Drug Development, an in-depth hour-long webinar
covering the details of how to succeed with blood microsampling technology in the analytical lab.
In this exclusive webinar, our expert scientists will share stories of success with blood microsampling in the lab and show you how it's done. We'll dig into the science of microsampling in the drug development process, in the bioanalytical lab and beyond.

Jeff Plomley of Altasciences will take a deep dive into impact-assisted extraction methodology – a novel, yet extremely effective sample prep workflow.

Pratap Davuluri from Unilabs York Bioanalytical Solutions will address the practical challenges of developing and validating a Volumetric Absorptive Microsampling (VAMS™) assay in the analytical laboratory.
And James Rudge of Neoteryx (and one of the inventors of VAMS) will be on hand to put things in context and answer questions.

You will:
Read More
Topics: Clinical Trials, Smarter Healthcare