GenTegraRNA-NEO for Microsampling (RUO)
Did you know that RNA can remain stable in a blood sample stored for more than 3 days at room temperature? With the GenTegraRNA-NEO solution, an Active Chemical Protection™ (ACP) technology by GenTegra supplied by Trajan for use on Mitra® blood microsampling devices, this is now possible! The protection solution arrives as a lyophilized powder that you rehydrate in the lab. It can be applied to VAMS® tips on Mitra® devices to stabilize and preserve RNA at ambient temperatures for 7 days prior to extraction for your research applications.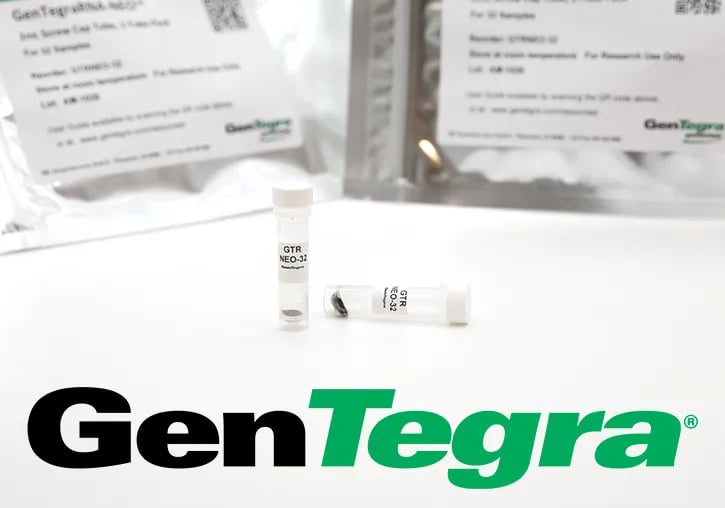 Sample Stability for 7 Days (Shipping)
Genetic Determinants of Disease
GenTegraRNA-NEO for Microsampling to Extract High-Quality RNA
The Mitra microsampling device based on VAMS paired with GenTegraRNA-NEO offers cutting-edge RNA stabilization technology at room temperature with the sampling industry's leading volumetric absorptive microsampling device, helping you advance RNA research to the next level.
No cold storage freezers are needed!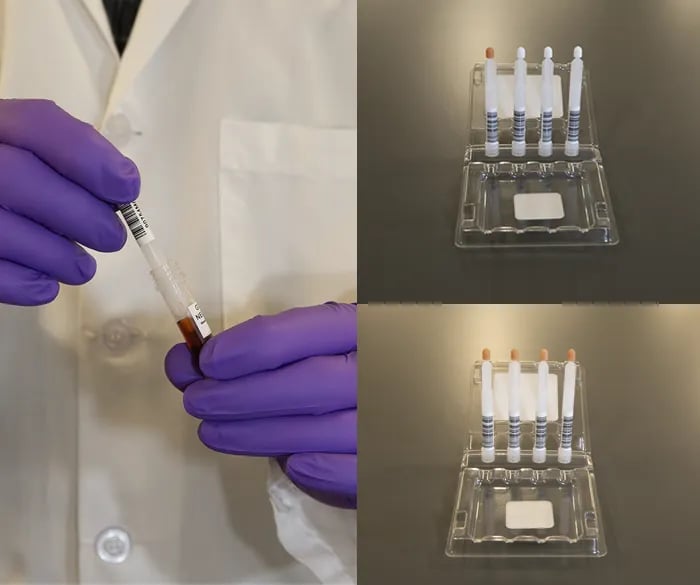 Pre-Treat Mitra Devices in the Lab
Treat Microsampling Devices
GenTegraRNA-NEO arrives in your research lab as a dry matrix in a tube. Follow the steps outlined in the GenTegra User Guide to treat the VAMS® tips of the Mitra® devices with the rehydrated GenTegraRNA-NEO solution.
When the matrix in the tube is rehydrated, there is sufficient volume to treat 32 VAMS tips, or 8 Mitra devices (4 microsamplers in each device).
You can use the Mitra 96-Autorack™ with 4 tubes of GenTegraRNA-NEO solution to treat 96 Mitra devices in a standard 96 well conical bottom microplate. The treated Mitra devices can be used exactly as you would the untreated Mitra devices.
Benefits for your research applications include:

Quantitative RNA recovery (0.125-0.150 ng)


High-quality RNA (3.0-8.0 RIN)


Easily store & ship treated Mitra devices


RNA-stable for 7 days at ambient temps
Compatible Applications:


tRNA extraction from blood


mRNA, miRNA from blood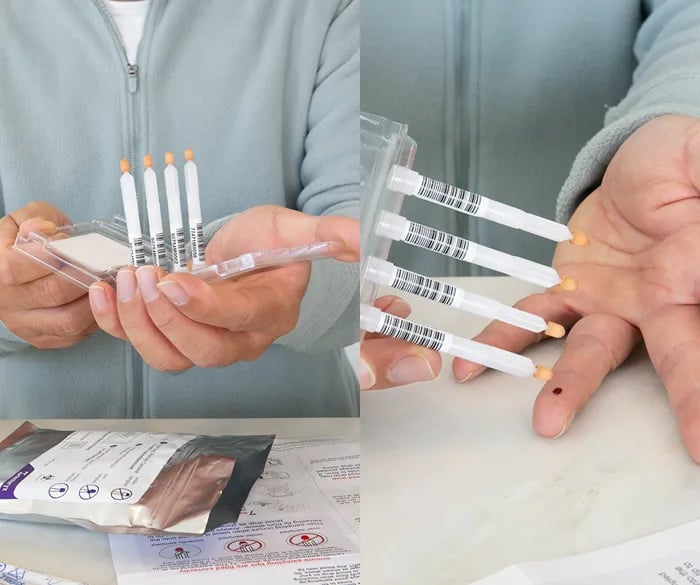 Offer Easy, Remote Sample Collection
Finger-Stick Microsampling for RNA Studies
Researchers can offer Mitra® devices that have been pre-treated with the GenTegraRNA-NEO solution to collect blood microsamples for a range of RNA studies. The treated devices can be used to sample cohorts onsite or remotely with ease.
The GenTegraRNA-NEO solution is typically paired with a 4-sampler Mitra device format featuring 30 µL VAMS tips. The devices arrive in a protective plastic housing that has barcoding for chain of custody.

4 x 30 µL blood samples


Minimally invasive method


Easy to use for a variety of cohorts


Sample collection for RNA research


Barcoding to manage chain of custody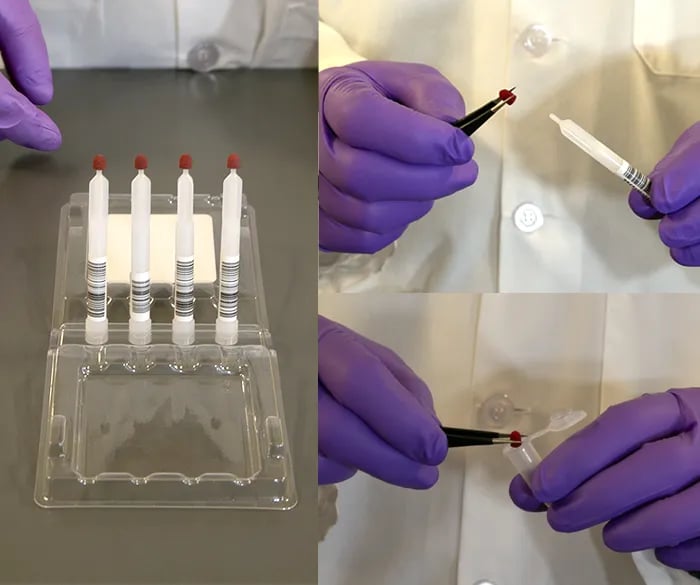 Enable Stable Shipping, Simple Processing
Samples Remain RNA-Stable for 7 Days
Blood samples collected using the GenTegraRNA-NEO treated Mitra devices are stable at room temperature for up to 7 days. The GenTegraRNA-NEO technology protects against naturally occurring nucleases and environmental stresses that could potentially degrade the RNA sample.

The treated Mitra devices overcome some of the common challenges associated with RNA research, providing benefits that include:

RNA-stable w/out
cold shipping or storage

Remote sampling w/out trained staff

A
ccess to diverse & underserved populations

Rapid processing
using 96 well-plates

Manual processing
using standard tubes

Quality samples generate
reliable data

Compatible with standard DBS workflows
treat microsampling devices for RNA research
Follow a few easy steps to pre-treat Mitra devices with GenTegraRNA-NEO in the lab before blood collection.
Download the GenTegraRNA-NEO User Guide!
Add Active Chemical Protection™ of RNA to VAMS® Tips on Mitra® Devices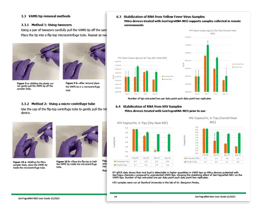 Fill out the form to download the free User Guide, which outlines the steps for adding GenTegraRNA-NEO solution to Mitra microsampling devices for RNA research.






innovate your approach to science and research
Advancing to Microsampling Begins With a Conversation.
other microsampling products
Do you want to apply microsampling in your other projects? Explore our full range of microsampling products.