Harpera (IUO)
The Harpera™ tool is under development as a skin microsampling solution with microbiopsy technology to enable minimally invasive collection of skin cells for convenient, scar-free biopsy procedures. This tool is currently supplied for investigational use only.

The Harpera™ may be available in future as a medical device for therapeutic or diagnostic use, after additional testing.
Is your organization interested in exploring Harpera? Contact us for more information: info@neoteryx.com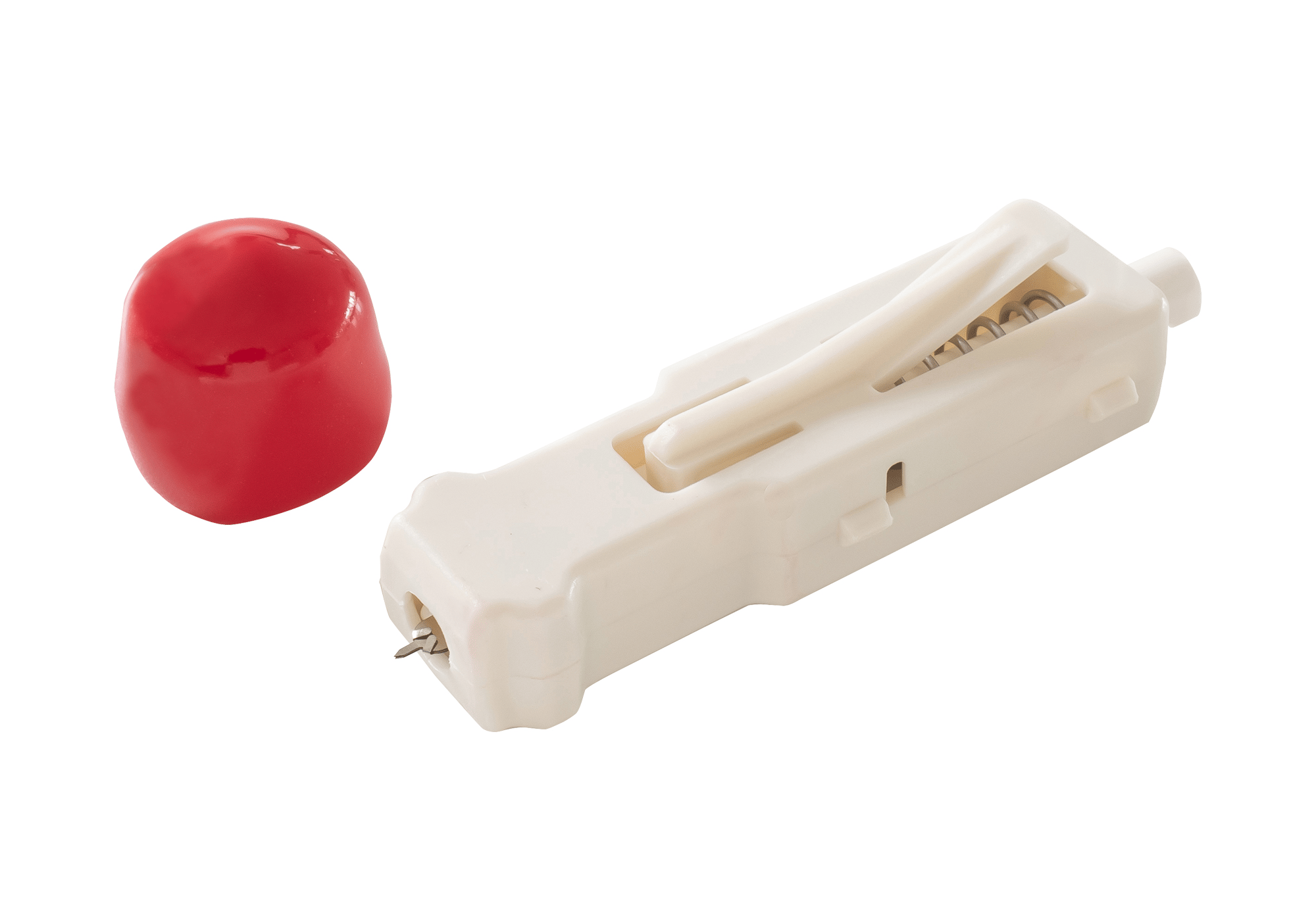 minimally invasive + scarless + convenient = Harpera
The Harpera™ tool is being developed to offer a minimally invasive, suture-free option for scarless skin microbiopsy. The Harpera is intended to facilitate easier skin microsampling & a portable approach to longitudinal monitoring in studies of skin cancers, skin diseases and conditions.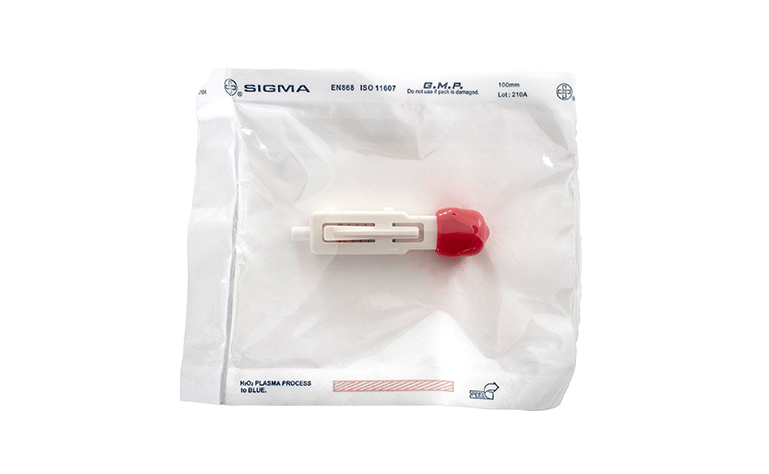 Designed for Easy Portability
The small size and portability of the Harpera™ tool make it a user-friendly departure from conventional skin biopsy instruments and more invasive procedures that may require stitches.
The Harpera™ tool is sterilized via gamma irradiation & arrives individually wrapped.



Rapidly collects a skin sample


Designed as a one-time use tool


Sampling from a variety of cohorts


Ship the sampled tool to the lab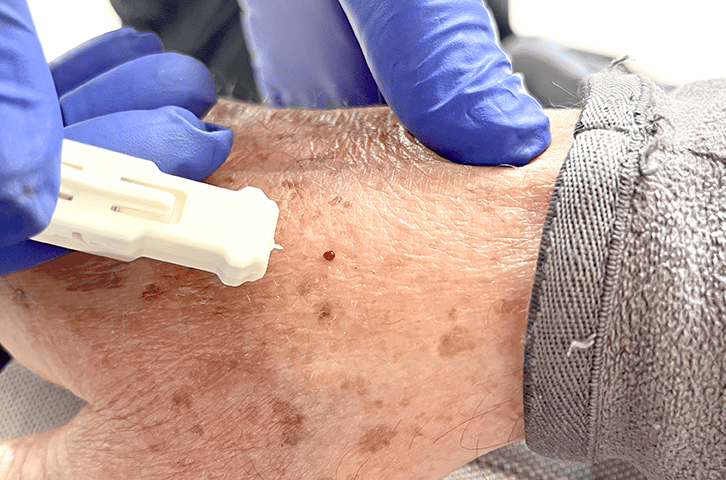 Developed for Easy Sampling
Healthcare professionals will appreciate the quick skin microsampling or "microbiopsy" experience offered with the Harpera™ tool.
Early testers reported more comfort and ease for subjects during biopsies with Harpera, as well as faster healing time after sampling.



Small puncture site (0.21mm wide)


Minimal penetration (0.4mm)


No need for local anesthesia/sutures


Scar-free wound closure in 1-2 days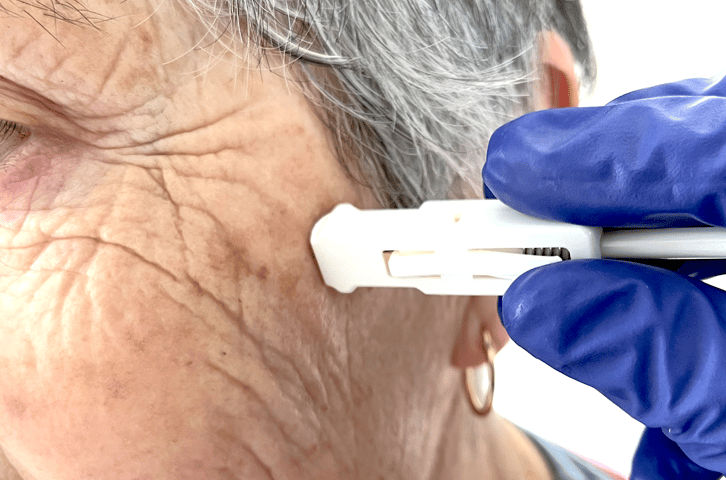 Destined for Easier Biopsies
The Harpera™ tool offers many potential benefits for researchers & dermatology experts. It is suited for sampling in sensitive areas, such as the face.
The Harpera is intended to enable remote skin biopsy collection for easy assessment of skin types & different skin conditions.

Enables more f
requent sampling

Targets
specific areas of lesions

Eases
sampling in sensitive areas

Enough cell material for analysis

the future of skin biopsy is at hand
Watch this video report from Pippa Sheehan at Channel 10 News First in Australia to learn how Trajan Scientific and Medical teamed up with researchers at UniQuest, the research commercialization company of The University of Queensland (UQ). The UQ inventors, professors Tarl W. Prow, Peter Soyer and Alexander Bernard Ansaldo, hope this skin microsampling tool can potentially improve skin microbiopsy procedures.
Harpera's future depends on you!
We seek researchers to try out our microbiopsy tool.
This skin microsampling tool for microbiopsy is designed to collect only the minimal amount of cells required for analytical testing. The aim is to improve the biopsy experience and ensure high-quality results. Please contact us to schedule a consultation about applying the Harpera™ tool.
other microsampling products
Not sure if the Harpera™ tool is right for your project? Explore our other microsampling products.