microsampling for therapeutic drug monitoring
Frequently Asked Questions (FAQs)
What are the benefits of microsampling for therapeutic drug monitoring (TDM)?
A key benefit of microsampling for TDM is its convenience for your study cohorts. Offering them microsampling devices and supplies for remote blood sample collection enables them to easily collect samples at different time points in the comfort of home. They can mail their samples from the nearest mailbox to your lab using the pre-stamped, standard size letter (20 mm envelope, <100g total weight). This helps them avoid frequent visits to the hospital or lab, thereby saving time, travel, and exposure to germs.
Cost savings for your TDM program are added benefits of remote microsampling. You can ship out your microsampling packets to cohorts at local postal rates for a standard letter. You also save on staffing costs by eliminating the need for a trained phlebotomist to perform all blood draws. Also, did you know that dried blood microsamples don't require expensive cold-chain shipping? This represents another cost reduction in your TDM program budget!
Are microsampling devices being used in therapeutic drug monitoring programs?
Yes, our microsampling devices based on volumetric sampling technology have been used in therapeutic drug monitoring (TDM) programs around the world. These devices enable remote monitoring, which is beneficial for study participants living in remote areas, and those who must limit their exposure to germs by reducing visits to medical facilities. Our Technical Resource Library includes a searchable selection of published literature discussing TDM programs and studies that applied remote specimen collection and volumetric microsampling. Type "TDM" or your analyte of interest in the library's search field to find journal articles, presentations and application notes.
Which drugs and treatment areas can benefit from remote microsampling for TDM?
Therapeutic drugs are used and monitored in many treatment areas, such as cancer, kidney treatment, organ transplants, neurology, and autoimmune disorders. Close monitoring is often essential to ensure correct drug dosing and to guard against adverse side effects. Remote blood collection offers an accurate, yet more convenient approach to traditional therapeutic drug monitoring that requires visits to hospitals and other facilities for blood draws. Drugs that can be monitored with remotely collected dried blood microsamples include immunosuppressants, antibiotics, anti-epileptics, anti-retroviral agents, and many more.
Which analytes have been extracted and validated using volumetric microsampling?
Many analytes can be extracted using volumetric microsampling, and are compatible with hemaPEN® and Mitra® devices with VAMS® technology. Some of the literature and resources on our website discuss different analytes that have been extracted with our microsampling devices. Type your analyte of interest in our Technical Resource Library search field to find the information you seek.
What are the sample success rates for remote microsampling devices?
Sample success rates are high for Mitra® and hemaPEN® devices, which are based on volumetric microsampling. The absorptive VAMS® tips on Mitra can absorb homogenous samples with 99% acceptance rates. By following the illustrated instructions and demo videos available with both hemaPEN and Mitra, end-users can reliably collect fixed-volume samples that are precise enough for lab analysis.

These volumetric microsampling devices overcome the hematocrit (HCT) bias that may occur with DBS cards, where non-homogenous blood spots on filter paper have higher variability and higher failure rates.
How does dried capillary blood compare to other blood sources?
Published research papers show that dried capillary whole blood microsamples collected in 10, 20, or 30 µL volumes are enough for good extraction and analysis. These samples also yield high-quality data that are similar to data from venous blood. The literature provides case examples of microsampling in research applications. Visit the Technical Resource Library to review many comparative studies that describe what others have achieved with microsampling in their research.
How long will it take to implement microsampling technology?
The process of transitioning to microsampling takes about 6-8 months and is divided into three phases, with ongoing technical support from the Neoteryx Microsampling Team:
Education:
[1 - 2 weeks] The introductory phase
Evaluation:
[4 - 6 weeks] Extraction, linearity & signal-to-noise studies
Validation:
[6 - 8 months] Validating your method
Can microsamples be used to run a standard health panel (CMP+UA+LP+TSH) & CBC?
While we are exploring this capability as a future advance in the microsampling industry, traditional wet blood samples and conventional phlebotomy to draw venous blood are still used for most standard health panels and the complete blood count (CBC). Most health systems are still set up to process high-volume liquid blood samples for these standard tests.
Back to top
Technical Resource Library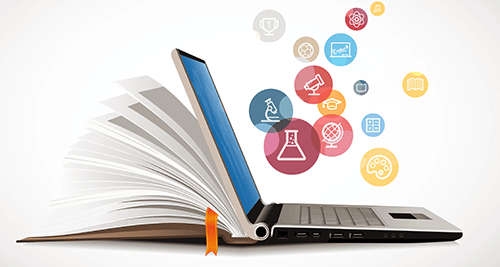 How are TDM programs using remote blood collection?
Find out by filling out the form to access our Technical Resource Library of published articles and presentations from your peers! Our library includes hundreds of articles and case studies on therapeutic drug monitoring (TDM) that utilized microsampling.
innovate your approach to science and research
Advancing to Microsampling Begins With a Conversation.