Microsampling Devices from Trajan Support Pediatric Cancer Research
by Neoteryx Microsampling on May 8,2023
May 2023 – Neoteryx, the microsampling product brand of Trajan Scientific and Medical, announces that a research group at the University of Münster in Germany has received donated microsampling devices through Trajan's Research Support Program. The program was established to help scientists test the feasibility of blood microsampling in studies that impact human health.
The researchers in Germany are conducting a study aimed at enabling doctors to dose pediatric cancer patients more accurately. To support the study, Trajan provided them with Mitra® devices based on VAMS® technology as an in-kind gift.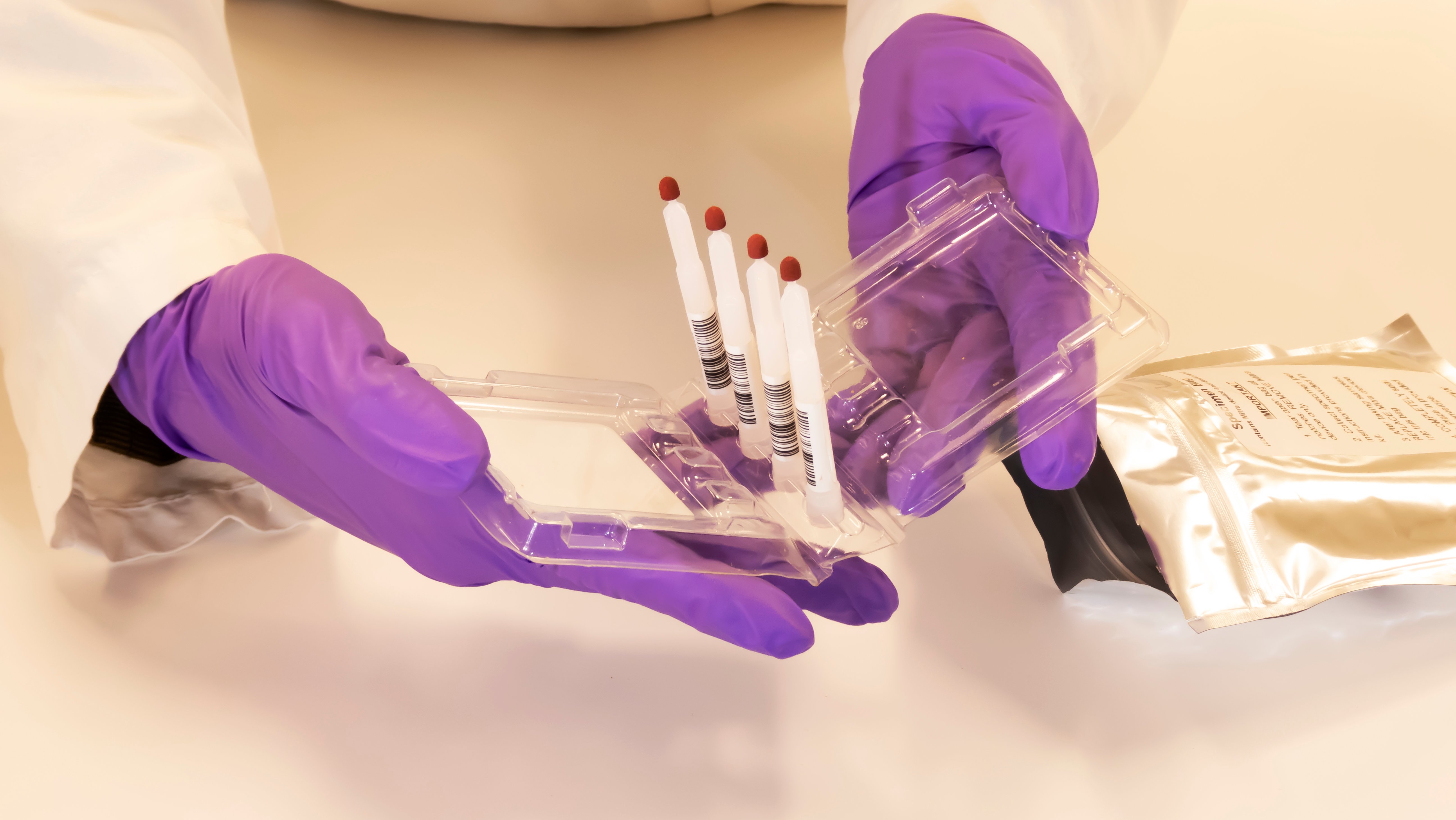 Therapeutic Drug Monitoring Using Child-Friendly Microsampling Devices
The Mitra microsampling devices will be used for therapeutic drug monitoring (TDM) conducted over roughly 2 years among 30-50 children receiving fluconazole. This is an anti-fungal drug that is routinely given to leukemia patients after they undergo stem cell transplantation to prevent and treat invasive fungal infections.
The principal investigator of the TDM study is Professor Dr. Georg Hempel at University of Münster's Institute for Pharmaceutical and Medical Chemistry, who explained that children metabolize certain drugs like fluconazole faster than adults, so their drug dosing needs may be different.
"There is evidence that pediatric patients receiving fluconazole are under-dosed, but there are no current pharmacokinetic models for dosing children with this drug and similar therapeutics," said Professor Hempel.
"To build these pharmacokinetic models, we need to collect blood samples from pediatric patients at regular intervals, and the Mitra devices with VAMS technology allow for virtually painless sampling for the young patients in ambulatory care after stem cell transplantation that are participating in this TDM study."
Frequent Blood Sampling Is Needed in Drug Monitoring
Effective TDM requires regular blood sampling at different intervals to determine the drug concentration in a person's system at any given time. However, regular blood sampling in children is a major challenge because, unlike adults, they cannot have high volumes of blood drawn frequently.
Professor Hempel's research team conferred with study collaborator Dr. Andreas Groll, Professor of Pediatrics and Head of the Department of Pediatric Hematology/Oncology at the University Children's Hospital Albert-Schweitzer-Campus.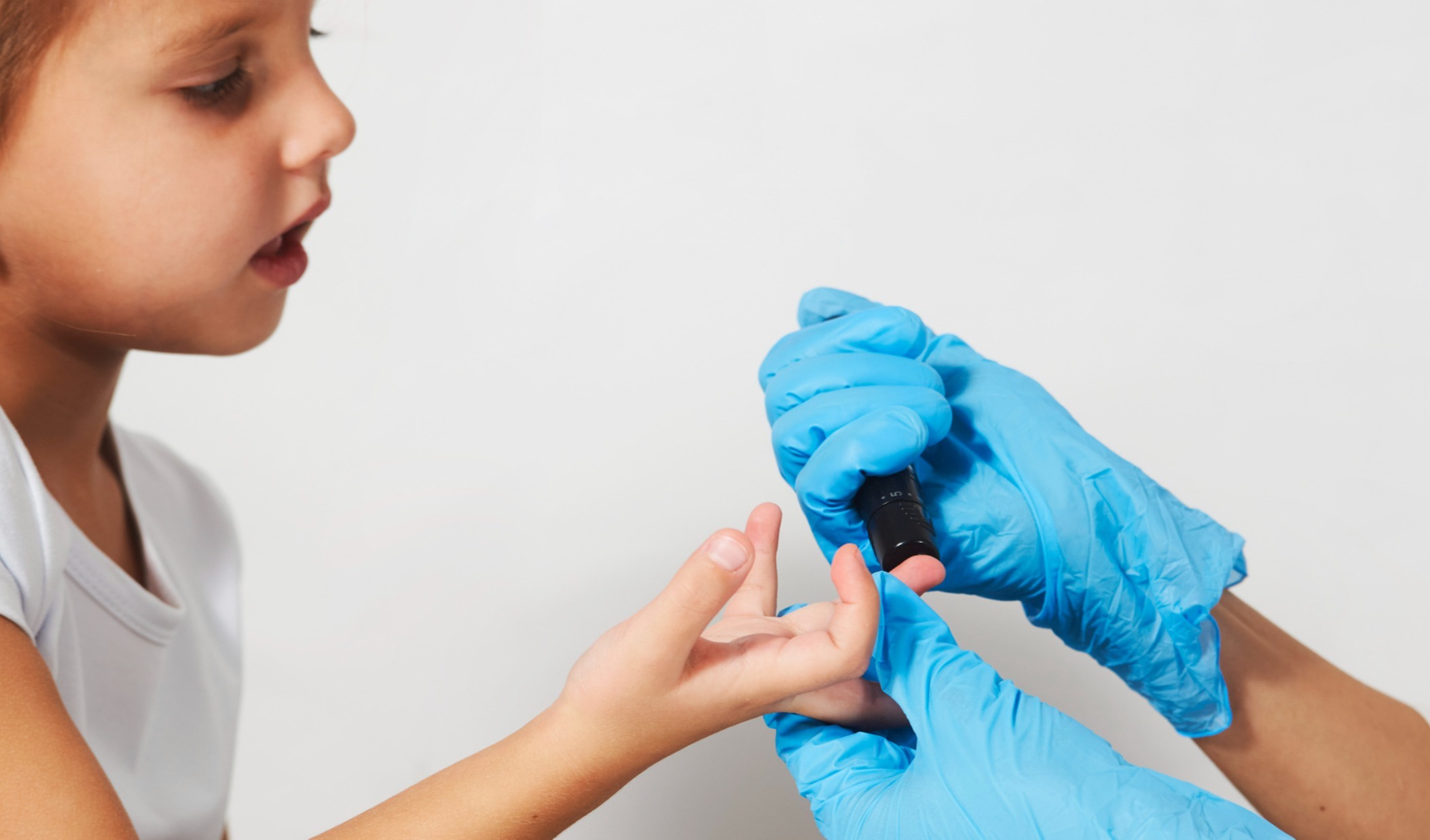 The team agreed that it was important to find a way to collect low-volume blood samples from their pediatric patients to avoid negatively impacting the children's health. Additionally, because they know that children can feel traumatized by frequent procedures involving needles, they wanted to find a gentler solution.
The Mitra devices with VAMS technology offered a minimally invasive procedure in which just a drop or two of blood is collected from a quick finger-stick at each interval. The micro-sized Mitra samples are sufficient to obtain good sample analysis and determine drug concentration.
A New Microsampling Method for Determining Fluconazole Concentrations in Pediatric Populations
Professor Hempel and his collaborators developed a method for the determination of fluconazole concentration from 10 µL whole blood (ETDA) and serum or plasma using the VAMS technology. They validated the method according to the guidelines of EMA and FDA for bioanalytical methods. The analysis is carried out using HPLC and a UV detector.
The researchers are performing a population-based pharmacokinetic analysis of pediatric patients (0 - <18 years) after allogenic hematopoietic stem cell transplantation (HSCT) and treatment with fluconazole (intravenous and oral) in prophylactic and therapeutic indications. The population pharmacokinetic analysis will be performed using nonlinear mixed effect modelling (NONMEM).
The Impact of This Microsampling Study on Human Health
This Trajan-supported study contributes to characterizing the pharmacokinetics of fluconazole in pediatric patients after allogenic HSCT and to identify possible covariates, which have influence on the exposure of fluconazole, using a population pharmacokinetic model.
Currently, no specific data exist for this age group. Existing data indicates that many pediatric cancer patients achieved only subtherapeutic fluconazole levels, which may be a result of underdosing. The new study is therefore intended to help close knowledge gaps in the pharmacokinetics, to review the current dosing regimen for the prophylaxis and therapy of invasive fungal infections in pediatric patients, and to establish a TDM approach that provides them with optimal therapy.
After the study is completed, the researchers plan to publish their results to share their findings. They hope the results of this study will shed light on the current recommended dosing regimen for fluconazole in pediatric patients and help establish a new, improved TDM approach. An additional study in future with more patients and correspondingly more data could support the results of the first study outlined here and optimize the population pharmacokinetic model.
About Neoteryx, Microsampling Solutions by Trajan
Neoteryx, a world leader in microsampling devices, was acquired by Trajan in 2021. Today, Trajan's full line of microsampling solutions carry the Neoteryx brand. The Neoteryx range of microsampling products provide precise, quantitative remote specimen collection. They are easy to use and amenable to automated analysis in the lab, easing workflows and enabling decentralized research and healthcare models. The product portfolio includes the Mitra® device based on VAMS® technology and the hemaPEN® that advances both capillary and dried blood spot (DBS) technologies, with more microsampling products in the pipeline.
For more information on Trajan's Neoteryx range of microsampling solutions, visit www.neoteryx.com.

For more information about Trajan, visit www.trajanscimed.com.
Those interested in the microsampling Research Support Program, can find more information or apply here.
Image Credits: Trajan, iStock, Shutterstock



No Comments Yet
Let us know what you think
Receive Blog Notifications