self-monitoring: a medication adherence solutions
by Neoteryx | 2 min read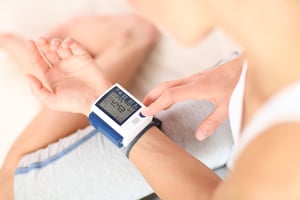 Medication adherence - the extent to which a patient follows intake of prescription - is one of the most important aspects in the patient's treatment and recovery. However, studies have shown that a number of patients neglect intake of medication as prescribed. Failure to meet the medication intake has been found to result into development of drug resistance, accelerated the progression of the disease in question, and development of many other irrevocable health complications, as well as increased fatalities.
Benefits of Medication adherence
Other than counteracting the negative aspects spelled out above, medication adherence presents a number of benefits to the patients in recovery. One of the main benefits is that medication adherence minimizes drug wastage. When a patient follows the prescription to the letter, they are more likely to consume few drugs within the specified time. This is as opposed to taking drugs then leaving them after a while and then going back to the hospital to get more when the illness gets severe. Another benefit is the reduced cost of healthcare. Taking the medication ensures quick recovery and in more cases than not, one gets better hence no need of going back to the hospital. However, taking medication and not completing the dosage hinders complete healing, therefore, the patient ends up spending more money going back to the hospital.
Medication adherence solution
In order to combat the issue of medication non-adherence, several solutions are in place. One of them is the self-monitoring solution. Self-monitoring is among the many patient monitoring techniques that not only monitor a patient's progress but also their medication intake and its effectiveness. Among the many areas self-monitoring has been in use is among patients with blood pressure issues. The technique has been found to contribute to a reduction of blood pressure among people with hypertension. Self-monitoring utilizes technological gadgets that enable patients to monitor their progress without having to go to the clinic all the time. There have been successful cases for high blood pressure patients hence a good solution to patients with all kinds of health needs.
Self-monitoring (otherwise known as self-tracking) has been and will continue improving patients' lives through the collection, processing and displaying personal data and through which patients are able to learn what aspects are missing and work with professionals to get things back on track. It's something to think about when devising smarter solutions to the problem of medication non-adherence and addressing other, similar challenges.