research of CBD treatment in pediatrics using VAMS
by James Rudge, PhD, Technical Director, Neoteryx on Apr 4, 2022 12:14:35 PM
An article published by Pasquale Striano et al at Giannina Gaslini Institute (IRCCS), Italy in the July 2020 issue of Molecules, reported on using Mitra® devices based on VAMS® to measure medical cannabidiol. The paper is entitled "Cannabidiol Determination on Peripheral Capillary Blood Using a Microsampling Method and Ultra-High-Performance Liquid Chromatography Tandem Mass Spectrometry with On-Line Sample Preparation." It describes the development and validation of an LC-MS/MS method for analysis of delta-9-tetrahydrocannabinol (THC) and cannabidiol (CBD) from dried blood VAMS extracts for patients prescribed Epidiolex®.
The researchers concluded that the method is suitable for therapeutic drug monitoring (TDM) and personalization of this CBD therapy, especially in patients with certain types of epilepsy, such as Dravet Syndrome or Lennox-Gastaut syndrome. However, they highlighted that their proof-of-concept study should be confirmed in large studies.

Use of Epidiolex to Treat Pediatric Seizures
As discussed in a previous blog on cannabinoids in pediatrics, the use of medical cannabis has gained popularity in recent years to help treat a number of conditions. This includes several neurological disorders such as some types of epilepsy.
Cannabis is a complex substance comprised of more than 500 compounds — 90 of these are cannabinoids. Cannabidiol (CBD) is the main non-psychoactive constituent of cannabis and has been identified for use as an antiseizure agent, among others. The antiepileptic mechanisms of CBD are not well understood but may affect equilibrate nucleoside transporters as well as a number of receptors, such as GPR55.
Epidiolex is a pharmaceutical-grade CBD drug formulation derived from plant extracts that was approved by the US Food and Drug Administration (FDA) in June 2018 and by the European Medicines Agency (EMA) in 2019. The regulatory approvals for Epidiolex are related to its use as a supplemental therapy with Clobazam for seizures associated with Lennox-Gastaut Syndrome (LGS) or Dravet Syndrome (DS).
As a side note, Clobazam is a benzodiazepine and has been marketed as an anxioselective anxiolytic since 1970. However, it was not until 2011 that Clobazam was approved for adjunctive treatment of seizures associated with Lennox-Gastaut Syndrome in patients 2 years of age or older.
Monitoring Epidiolex in Children
The authors highlighted that the relationship between the prescribed dose and drug levels detected in the blood has been previously shown. This correlational relationship has allowed for opportunities to optimize CBD therapy using TDM with scheduled blood sampling as a tool for adjusting individual dose levels.
However, the authors found that there were issues with collecting blood samples from children using conventional venipuncture due to the stress children experience during phlebotomy procedures.
As a result, the authors determined that remote collection of capillary samples using a less invasive finger-stick method would be a viable solution and would open up new methods for personalized medicine.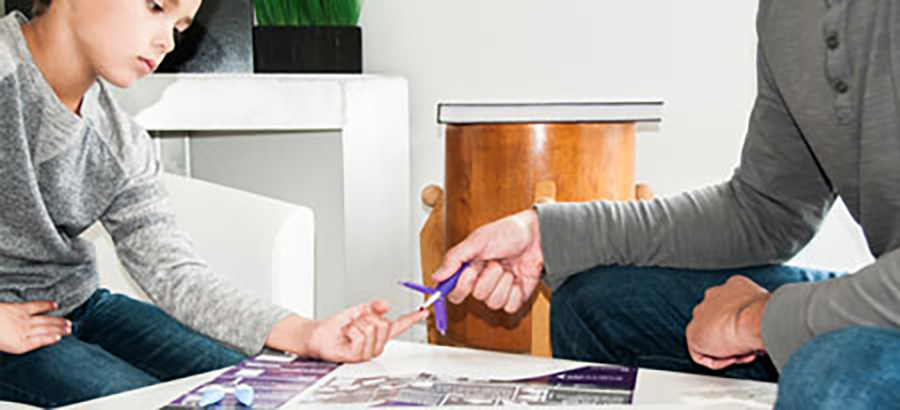 They explained that they chose to use Mitra devices with VAMS over traditional DBS cards for remote blood collection as the devices collect a precise volume of blood, which helps with quantitation.
The group first developed an online SPE-LC-MS/MS assay which they validated using Mitra-VAMS microsamples of dried blood. They then tested 5 pediatric patients using a VAMS-LC-MS/MS approach and compared these results to human serum.
Cannabidiol Study Method Validation
The method validation was conducted according to EMA guidelines showing great results, which included:
Good analytical specificity and LLOQ was established at 1.0 µL/L


Both Intra- and Inter-assay precision and matrix effects were within EMA guidelines


One interesting point: they only observed a 25% extraction efficiency for CBD and 24% for THC. Nevertheless, CVs were less than 15%. They suggested that the low extraction efficiency may have been due to the low extraction volume used in the methodology (30 µL tip used in 200 µL of methanol and the 100 µg /L of IS solution)


Stability was measured at -20° C and +25° C for 7, 14 and 21 days; all samples were within the acceptance criteria


Analysis of clinical samples:

Matched capillary and venous samples were then taken from 5 patients (aged 6-26 years) with Dravet Syndrome ("treated with the FDA/EMA-approved purified form of CBD (Epidiolex®) given for compassionate use"); samples were run on two analytical runs with 12% inter-day RSD
The authors stated, "Results obtained from capillary blood were not statistically different from those obtained from venous blood (P = 0.69) or plasma (P = 0.69)."
Study Authors' Discussion and Conclusions



The authors describe a new LC-MS/MS method for the determination of THC and CBD, including an online SPE sample clean-up.


The SPE sample clean-up used a TurboFlow™ column allowing for reuse of the column; the research group observed at least 500 injections.


The group mentioned that the assay is rapid, specific and accurate in the quantitation of THC and CBD from 30 µL of blood from Mitra.
They compared their results to another paper recently published, where the authors had observed a difference between dried blood samples and venous plasma samples. This previously reported study had used samples of venous blood collected from patients via traditional phlebotomy venipuncture that was later sampled on Mitra devices in the lab for analysis as dried blood samples.
The study by Pasquale Striano et al used finger-stick capillary samples that were collected directly from study subjects before analysis. Striano and his co-authors concluded that the differences between venous and capillary blood collection could be the reason for the discrepancy between the two study findings.


The Striano group's findings support the usefulness of Mitra with VAMS as a method for home-care sampling, though the results of their proof-of-concept study should be confirmed in a larger study.
Final Thoughts from Neoteryx
This study demonstrates another example of a clinical research project where data obtained from microsamples collected by finger-stick aligned with traditionally collected samples. One observation from reviewing this paper is that a hematocrit (HCT) study was not conducted.
Due to the relatively low extraction volumes observed, an extraction bias may have been observed with increasing HCT, so such a study may have been useful. The importance of such a study is covered in the paper by Iris Xie, Yang Xu and Kevin Bateman et al, which was reviewed in a previous blog.
One final point to raise is that blood to plasma partitioning observed in the paper by Moorthy et al, was not seen in this study. Understanding the reasons why may require further investigation. Nonetheless, the study demonstrates great promise for making TDM much more palatable for pediatric populations. The study authors should be commended for providing excellent evidence for such an approach.

This study paper was summarized for our readers by James Rudge, PhD, Neoteryx Technical Director. This is curated content. To learn more about the important research outlined in this review, visit the original article published in the journal, Molecules.



Image Credit: CBD vs. THC, iStock Images
You can access this microsampling study and others in our Technical Resource Library.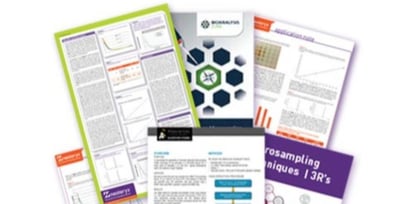 Receive Blog Notifications