blood microsampling in pharma, clinical trials, and drug development: a smarter, simpler future
by Neoteryx | 3 min read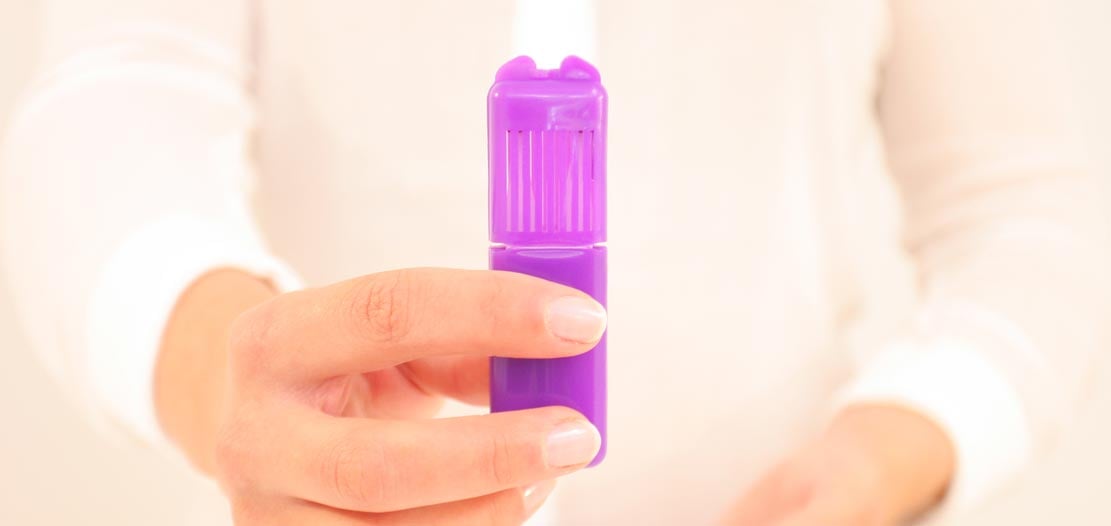 Those at work and innovating in the realms of clinical trials, drug development, and pharma face the largest challenges of their careers. But they do so armed with some of the finest medical tools ever known to man, empowered by opportunities never imagined before.
Among these is Volumetric Absorptive Microsampling (VAMS™), facilitating remote, small-volume blood collection, typically performed using Mitra® devices, often performed by patients themselves, at home and away from the clinic.
Blood microsampling is part of a paradigm shift that is changing the way we think about clinical trials and the entire spectrum of healthcare in general and drug development in particular. Welcome to a revolution in blood collection, already in progress.
Patient-centric Clinical Trials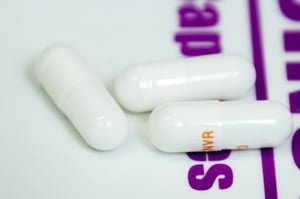 In order to thrive, the organizers and facilitators of clinical trials must increasingly prioritize the interests of their patients and participants. That means making the process of clinical trial participation as convenient and rewarding as it can be.
Implementing microsampling in clinical trials is one simple way to do this. When it comes to blood collection, new and improved microsampling methods are preferred by patients over outmoded methods such as painful and stress-inducing venipuncture.
Allowing off-site, small-volume sampling makes things simpler for participants and facilitators alike, saving hassle in the short run and saving money in the long run.
Recruitment, Retention, Adherence, and Compliance
Microsampling improves the process of clinical trial participation. This improves the clinical trial experience, increases the likelihood of getting better results, and streamlines the drug development process.
It increases the potential pool for recruitment, especially in geographical areas where travel or wet-blood shipment would have previously been cost-prohibitive.
It improves subject retention, as participants are more likely to stick with trials when it's more convenient and more pleasant to do so.
And it improves adherence and compliance with trial regimens, as both sampling and monitoring become much easier.
The Science Is Solid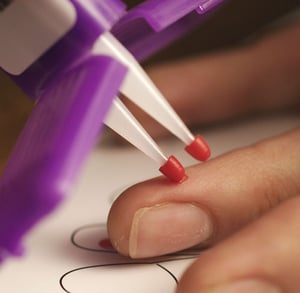 Microsampling methods have been shown to generate results that correlate with those generated by the gold standard associated with wet blood. As a quantitative method that collects precise volumes of dried blood, VAMS™ eliminates the hematocrit bias that plagued the imprecise samples associated with old-fashioned dried blood spot (DBS) cards and filter paper. Side-by-side studies have shown repeated success for blood microsampling. VAMS™ is compatible with a larger and larger range of analytes. It is, simply put, the future of blood collection for clinical trials.
Smaller is Better - and It's Working
Here at Neoteryx, we've seen large and small customers in the fields of pharma, clinical trials, and drug development build tremendous momentum in the success they're having using microsampling technology.
The big success stories show a typical and repeatable pattern of commitment, tenacity, rigor, and follow-through.
Witness the success achieved by others in the field. Then, talk to our Microsampling Specialists - they'll show you how to replicate that success for yourself, in your own work.
Toward a Smaller, Simpler Future
Technology makes it possible to conduct clinical trials in remarkable new ways that defy old assumptions and expectations. Patient-centric clinical trials, virtual clinical trials, and geography-agnostic drug development are all just beginning to make good on their tremendous promise. When you arm yourself with new innovations such as blood microsampling, you prepare yourself to succeed in a future of better pharma that is already underway and is only getting more exciting.
Contact a Microsampling Specialist today and take your first step toward success in a new landscape for clinical trials and drug development.