what microsampling means for the virtual clinical trial revolution
by Neoteryx | 2 min read
Technological innovations continue to sweep through modern society. Giant healthcare companies are already investing in virtual clinical trials by partnering with mobile technology companies.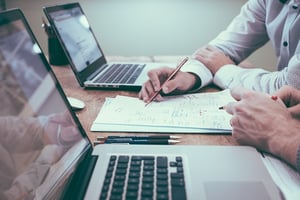 These virtual clinical trials represent a new paradigm in collecting safe and efficient data from human trial participants.
Microsampling and Virtual Clinical Trial Revolution
Clinical trials have evolved over time to become complex experiments that are carefully regulated to promote efficacy and significantly minimize patient harm and inconvenience. The use of microsampling in virtual clinical trials has enabled participants to conduct their own testing in the comfort of their homes. After collecting blood (or another biological fluid), participants can use smartphone apps and other technologies of telemedicine to share information with administrators and researchers.
So far, clinical trials have already illustrated the benefits of microsampling techniques to both patients and health practitioners.
Popularity of Microsampling Techniques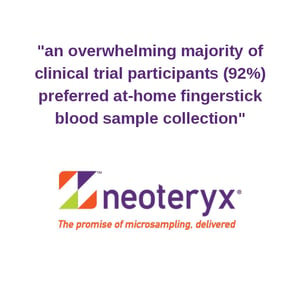 A recent study (conducted by Merck, with results presented by Kevin Bateman at this year's SCOPE conference in Orlando) revealed that an overwhelming majority (92%) of clinical trial participants preferred at-home fingerstick blood sample collection to drawing blood from their arms at the clinic. Only one person preferred the latter. Most respondents also indicated that fingerstick blood sampling was not painful. Most patients prefer microsampling because it greatly minimizes the amount of blood, time, pain, and stresses associated with using traditional methods.
Usefulness of Microsampling in Virtual Clinical Trials
Microsampling helps solve the greatest challenges in clinical trials - adherence and compliance - by eradicating the inconvenience and pain associated with venipuncture. It also allows participants to sample in remote locations with precision and accuracy while promoting an easier and more comfortable donor experience for participants, especially the elderly and children. Microsampling also leads to improved recruitment and retention of participants in clinical trials.
Microsampling is a crucial advance in the world of healthcare and plays a significant role in streamlining the new wave of virtual clinical trials. It's important to note that clinical trials in the modern era focus on making the lives of their subjects easier as much as they concentrate on advancing medicine and knowledge.