microsampling in pharmaceutical drug discovery and development: the patient-centric approach
by Neoteryx | 2 min read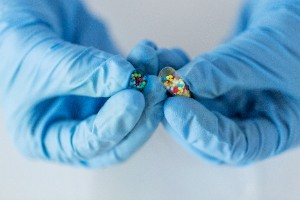 Patient-centric healthcare has taken center-stage. With the increasing access to information, patients want to play a role in treatment methods and applications. Patient-centric sampling has an important part to play.
Doctors still control treatment delivery. But patient-centric healthcare involves the administration of medication in ways meaningful and valuable to individual patients. Patients want more control over their treatment and to be active in monitoring chronic conditions.
Patient-centric approaches are not only applied in treatment delivery but also clinical trials and pharmaceutical drug discovery. Pharmaceutical companies continue to explore and implement ways to enhance the comfort of clinical trial participants to better and more quickly bring lifesaving drugs to market.
Significant improvement has been made, mainly in the area of remote blood sampling. Medical laboratories have conducted numerous trials to acquire and transport blood samples from remote locations.
One invention was dried blood spot (DBS) collection. It was an excellent alternative to venipuncture; it involved making a finger prick on a filter paper and allowing it to dry before transportation to the lab.
While it proved an effective remote blood sampling method for pharmacokinetic studies, dried blood sampling presented several challenges to researchers. The most notable was the lack of the right amount of hematocrit for clinical researchers and laboratories to make conclusive and accurate reports.
The main reasons DBS was slow to catch on in clinical trials include:
Why Microsampling is More Effective
Microsampling was invented as an alternative traditional to DBS because it delivered reliable blood samples for clinical trials. The technology enables researchers to collect blood samples from homebound patients, rural residents, and patients or physicians living in remote areas.
It also reduces the need to use satellite animals in animal studies to determine PK profiles. This is because the collection of comparable blood volumes at the same time from all animals helps achieve better comparison within groups. Additionally, researchers can collect more data from each animal. They can then evaluate more parameters from one animal. With a less invasive blood sampling technique, animals are less stressed.
It is this technology that spawned the development of a volumetric absorptive microsampling device. The device absorbs a fixed volume of blood, which is processed as a whole.
Additionally, blood samples collected using VAMS-driven devices remain stable for up to 30 days when stored at room temperature. The effect of hematocrit on the accuracy of the clinical trials was also reduced.