how I-MITOX does toxicology screening differently
by Neoteryx on Sep 27, 2019 3:12:00 AM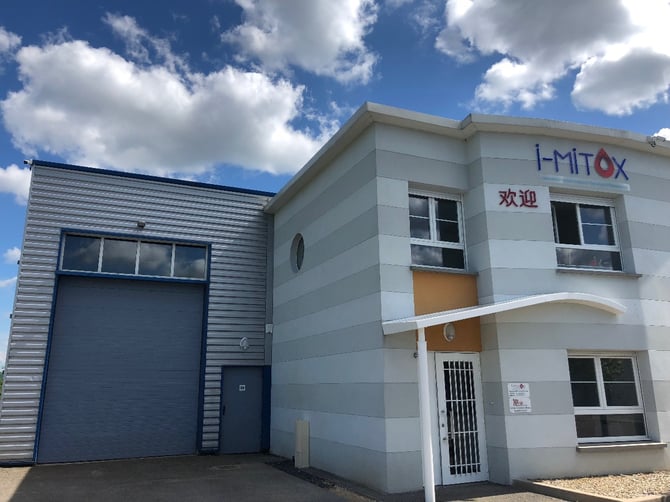 The future of clinical chemistry and pharmacology around the globe will emphasize the use of microsampling. In many different areas of the world, drug treatment is the subject of increasing importance, visibility, and innovation. Drug treatment occupies a delicate middle ground between medicine and psychiatry. It requires precise dosing, equipment and techniques. Medical professionals must conduct strict follow-up to measure compliance with treatment as well as the presence of prescribed substances (or other substances) in the blood so that treatments can be adapted or substituted as needed in each individual case.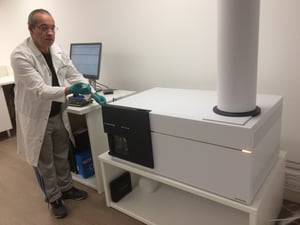 In 2017, Dr. Nouredine Sadeg created I-MITOX (International Medical Institute of Toxicology and Pharmacology) and structured it around four key pharmaco-toxicological activities: forensics, clinical analysis, professional toxicology, and research on hair pollutants. I-MITOX has a high-performance laboratory with instrumentation suited for LC-MS-QTOF, ICP-MS, and HS-GC-MS, as well as a team of forensic experts, specialized doctors, engineers, and biotechnologists. I-MITOX does interesting and innovative work on multiple scientific fronts. Among these, the field of drug treatment occupies an important place.
In its work on methadone and clozapine dosing, I-MITOX has found Mitra® microsampling devices based on Volumetric Absorptive Microsampling technology to be essential. Mitra devices are also used to test for continine (a biomarker associated with smoking), PeTH (a novel alcohol biomarker), and narcotics.
"The Mitra® device allows doctors to perform accurate blood sampling in a simple, fast, and non-invasive manner," says Florent Brousse, I-MITOX co-founder and manager. "With Mitra® devices, doctors do the sampling themselves in their offices and send them directly to the laboratory. This avoids having to send the patient to a laboratory for sampling, with the risk that this will never be done."
Using state-of-the-art tools, including Mitra® devices, I-MITOX is creating a new model for toxicology screening. "Our work is based on quality processes that make it possible to achieve high-performance results," says Brousse, citing "easy sampling and sending with Mitra® devices and fast, specific, and sensitive analyses in our laboratory. We also attach great importance to the interpretation of our results and exchange with healthcare professionals. Our work will provide physicians with an efficient and rapid adaptation of their patients' treatment.
"We are also starting to use the Mitra® with VAMS® system in our professional toxicology activity, enabling us to set up a prevention plan and ensure effective control of additive conduct of personnel in high-risk positions," says Brousse.
Dried blood collection is part of the next wave in toxicology screening. It simplifies processes, opens the research landscape, and facilitates fresh innovations and solid results. Contact a Microsampling Specialist at Neoteryx today to learn more.
No Comments Yet
Let us know what you think
Receive Blog Notifications