remote therapeutic drug monitoring (TDM): how much money can it save?
by Neoteryx | 2 min read
Mitra microsampling technology is the next logical step after conventional DBS (Dried Blood Spotting). It's a simplified method for drawing blood samples for analysis. The process can be self-administered from any location, through a process that is generally simpler and less expensive than working with conventional venous blood samples.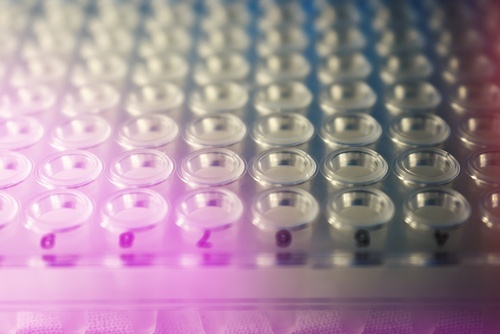 Cost is not the only advantage of Mitra Microsampling; improving the patient experience is another essential facet. A simple finger prick is far less stressful for many patients. In remote areas of the world, where travel is simply not possible, microsampling technology can be a literal lifesaver.
A lot of these benefits come together in one key focus area: theraputic drug monitoring.
Therapeutic Drug Monitoring
For many patients, frequent blood testing is crucial for monitoring progress. Therapeutic drug monitoring (TDM) is a continual measurement of specific blood levels at defined intervals to ensure a consistent concentration in a participant's bloodstream.
The burden of frequent sampling becomes especially difficult when it requires cooperation from children. After certain procedures, such as renal transplants, the physician must be able to monitor the participant's condition frequently through blood analysis.
Savings From DBS for Therapeutic Drug Monitoring
A December 2016 issue of The Public Library of Science (PLOS), a peer-reviewed, international scientific journal, featured a Netherlands cost analysis of the savings potential for using DBS rather than conventional blood testing. The case studies involved recovering children who required TDM. The analyses addressed such variables as:
Travel expenses: Transportation, parking
Loss of productivity: Calculation of journey time, plus time at the hospital, versus time for home sampling and mailing specifically for the caregiver
Healthcare costs: Nurse sampling and supplies versus home sampling and supplies
Laboratory costs: Comparison of laboratory costs and overhead versus mail-in samples. Analysis costs were assumed to be similar.
Doctor's feedback time would be the same in both scenarios.
The travel expense portion incorporated a distance factor of 145 minutes round trip and a total time in the hospital of 45 minutes.
Result of the Comparisons
In the study, the at-home DBS testing calculated to 39.4 percent of the total cost of in-hospital sampling. The major contributors to the differences were the additional costs of travel, lost productivity for the caregiver, and the nurse's time to draw samples. If weekly sampling were required over a six-month period, the total expenditure and lost time differentials would mount up substantially.
DBS vs. Mitra Microsampling
The Mitra device provides the key benefits of working with dried blood, but with a volumetrically accurate, stable dried blood spot that reduces the incidence of reworks.
Mitra microsampling technology eliminates many of the practical challenges associated with dried blood spotting:
Gather a fixed volume (10 or 20 μl), every time
Eliminate unnecessary steps
Track samples with native bar coding
Can be used as a collection device in at-home sampling kits
No waiting - just sample and ship
Find out more about Mitra microsampling applications in Theraputic Drug Monitoring when you download your complimentary resource bundle here: