choosing the best method for specimen collection
by Neoteryx on Nov 1, 2021 9:00:00 AM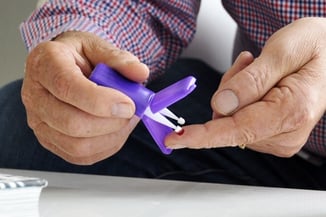 The COVID-19 pandemic created a change in the way researchers collect specimen samples for scientific studies and clinical trials. During the pandemic, the scientific community found it difficult to recruit enough volunteers for studies and trials.
Many research participants wanted to avoid exposure to the SARS-CoV-2 virus and the emerging variants that cause COVID-19 illness. Researchers found it necessary to pivot to a remote research model that allowed for remote sample collection and monitoring study participants from a distance. Study managers experimented with different approaches to remote research studies, including pop-up sampling stations in outdoor environments or drive-thru specimen collection.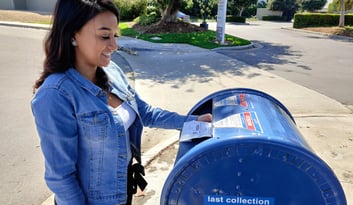 Others mailed out Sample Collection Kits to study volunteers at home, enabling them to self-collect blood samples at home using a quick finger-stick.
With finger-stick microsampling, study volunteers were able to mail samples to the lab.
More researchers leveraged technologies that enabled remote specimen collection. This helped them comply with social distancing mandates and stay-at-home directives from governments and public health organizations. They learned that study volunteers are more likely to participate in remote research studies and virtual clinical trials that offer them remote or "mail-in" options.
Blood Collection Methods Used
For researchers accustomed to using conventional blood collection methods and liquid blood samples for their studies, the transition to remote technologies and dried blood spot (DBS) samples and lab workflows may require an adjustment. However, if they want their studies to move forward smoothly with the required number of study volunteers, they will need to adopt remote technologies.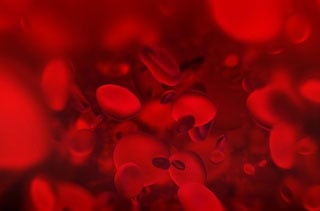 Blood samples are the starting point for a range of investigations.
Blood samples are needed for serology studies that investigate the antibodies of SARS-CoV-2 and other infectious diseases, as well as the effects of the COVID-19 vaccines or the benefits of new drugs.
3 blood collection methods researchers typically use:
1. Arterial Sampling
Arterial sampling usually happens in a hospital environment, so may be used for onsite clinical trials. It entails collecting blood from an artery using a needle and syringe primarily to determine arterial blood gases (ABG). This procedure should only be performed by health professionals. Health professionals must demonstrate proficiency in arterial sampling after formal training.
Blood collected through this procedure is used to measure the levels of oxygen and carbon dioxide in the blood and determine the acid-base balance (pH).
2. Fingerstick Sampling
Also known as finger-stick blood collection, finger-stick sampling has become very popular because it allows for remote sampling at home, work or other environments. The technique entails low-volume sampling of just a few drops of blood.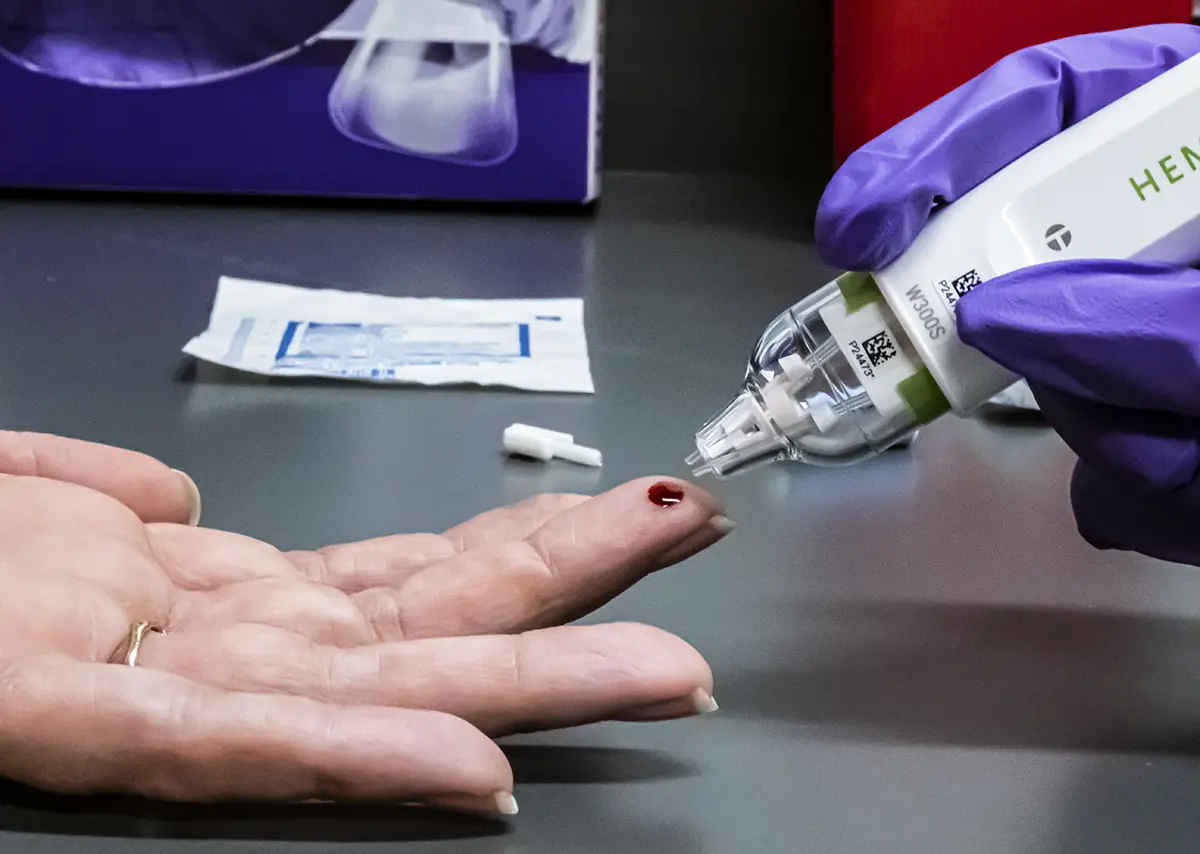 The blood collection is performed by pricking the fingertip with a small lancet. When a blood drop forms on the fingertip, a microsampling tool like the Mitra® device or hemaPEN® is used to absorb the drop.
The method is quick, nearly painless, and requires very little preparation.
It's not always necessary for a healthcare professional to perform a finger-stick sampling procedure, as long as the end-user follows the illustrated instructions and/or watches a demonstration via an online video. Finger-stick sampling enables self-collection by virtually anyone.
The benefits for study volunteers include low-volume sampling and the ability to carry out specimen collection at home. Remote samples are typically analyzed as dried specimen microsamples, which volunteers can ship to the lab via standard mail because the samples don't require dry ice or refrigeration.
3. Venipuncture Sampling
Venipuncture is a common method used to collect blood samples from the median cubital vein in the arm of a study participant. This vein is a good target since it's positioned close to the skin and not surrounded by many large nerves.
Venipuncture can happen in a lab, hospital or general medical practitioner's office and is performed by a trained nurse or phlebotomist.
However, the venipuncture method is inconvenient and can be painful. It is the most frequently used method of blood collection, but that doesn't mean it is the best way to collect a blood sample. Venipuncture presents some risks and also presents challenges with storage and transportation. Also, there is a risk of contamination of the liquid blood samples after collection. (The same concerns also apply to arterial sampling.)
Remote research studies utilize remote sample collection to make them more convenient for participants, who may prefer to avoid visiting blood collection sites or medical facilities that use the more traditional sample collection methods.
While arterial and venous sampling are standard methods of blood collection, advances in technology have made capillary sampling using the finger-stick method better than ever. This approach is quickly gaining ground in the research community.
Remote sample collection kits and devices like the Mitra® devices have helped to reduce the risks of blood collection, made it more convenient, and lowered overall study costs.

Image Credits: iStock, Trajan, Neoteryx
No Comments Yet
Let us know what you think
Receive Blog Notifications