cannabis and capillary blood: a new testing landscape
by Neoteryx on Jun 28, 2019 4:20:00 AM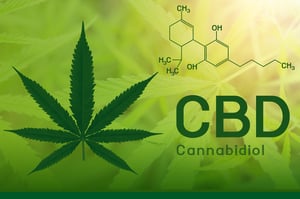 The cannabis industry has recently become big business. In 2018, according to Consumer Reports, for the first time in history, the cannabis industry is worth $10 billion. The implications of cannabis testing results continue to gain importance and we need to find innovative methods of testing for cannabis.
Workplace Testing Is Changing
Cannabis use is linked to public safety. Users should not drive or operate machinery after using cannabis, but it is still detected in some drivers' blood and oral fluid. When it is found in a short-term user's system, it doesn't show impairment immediately because its detection windows are somewhat short, unlike in daily smokers.
Medical cannabis is now legal in 28 states in the U.S., with more likely to follow. This will call for different sorts of testing requirements to be implemented. Suitable methods to test for cannabinoids will make increasing use of cutting-edge technologies such as Volumetric Absorptive Microsamping (VAMS™).
The method of testing for cannabis in different settings will allow organizations to be able to perform tests on employees and new hires. Such tests generally focus on Tetrahydrocannabinol (THC), a main psychoactive component in cannabis.
Some of the requirements implemented by national, state and local governments has implemented include:
Manufacturers shall test for any residual samples, microbiology impurities, water activity, and content
Medical cannabis will be required to maintain certain levels of pesticides
Testing of cultivated cannabis (harvest-batch samples) for:


CBD
CBDA
CBG
CBN
THC
THCA
Cannabis testing can be performed using urine, hair, and saliva. Since most cannabinoids are fat-soluble, they possess a long removal half-life. In patient monitoring, capillary blood sampling is ideal for more precise, focused testing, since cannabis is detectable in the system up to 12-24 hours due to its long half life.
In smarter healthcare institutions, cannabis capillary blood detection takes less time compared to urine, which takes 3-5 days. Capillary blood testing is the new testing landscape, especially when testing cannabis users.
Microsampling: Faster and Easier
Blood microsampling innovations have led to a user-friendly trackable format for remote blood sampling. The revolutionary Mitra® device can come in a cartridge, collection kit, clamshell, and 96-Autorack, in patient- and lab-facing configurations, making it easy to use for various purposes.
Recent cannabinoid research has explored testing techniques and related topics. Testing for cannabis continues to be a priority with applications in public safety and medical advancements. Better testing methods will improve safety and well being. Microsampling will play an essential part in this important emerging field, with applications in drug testing, consumer wellness, and more.

No Comments Yet
Let us know what you think
Receive Blog Notifications