pediatrics and cannabinoids: catching up with exciting new research
by Emerson Dameron on Oct 4, 2018 3:39:00 AM
Microsampling opens new possibilities in the realm of drug testing, such as our breakthrough work with Alcala Labs. These range from new options in fighting the opioid crisis to exciting new realms of research in pediatrics that may improve conditions for children classified on the autism spectrum.
Children's Hospital of Philadelphia is right now in the process of making significant strides in pediatrics study to determine the effects of medical marijuana on children with autism. The study is to be conducted in conjunction with an Australian based biopharmaceutical company called Zelda Therapeutics. It involves working with families with children suffering from autism and are under medication of medical cannabis from state-approved dispensaries.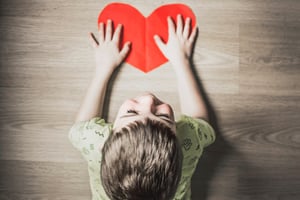 The participating families are expected to be interviewed for one hour over the phone to give information concerning the medical background of their child, complete voluntary study materials, as well as provide the information on cannabis use on their children.
About Autism Spectrum Disorder
Autism spectrum disorder affects a large number of children across the world. There is no cure for this condition. However, there are few treatments administered to manage the condition. Cannabis treatments show a potential success in the treatment of autism in pediatrics.
There have been many success stories in the treatment of autism in children, which would not be there if parents solely depended on the traditionally prescribed medications. This has only been enabled by the research conducted on cannabinoids and introduction of the medical marijuana.
There have been reports from parents whose children have autism spectrum disorder showing that use of cannabis improves the symptoms in their children. Clinical trials, therefore, are much needed to prove the safe and effective compounds to treat this disorder. According to studies, medicinal cannabidiol (CBD) is potentially useful in treating conditions such as obsessive-compulsiveness, anxiety, post-traumatic stress, and others. A CBD-based drug has recently been recommended by an advisory panel of Food and Drug Administration to treat epilepsy in childhood.
Some states have approved the use of medical marijuana where parents can access them and use them for problems such as aggressiveness, sleeping problems, and anxiety in their children. The clinical research by different institutions promises that marijuana might in the future be one of the most effective drugs for autism in pediatrics.
In the process of development of a new drug, it is important to obtain precise outcomes on the effects of the drug in an individual. Drug testing methods such as drug metabolism and pharmacokinetic require blood samples. Microsampling is the most exciting new innovation in blood collection to get such samples for drug testing.
No Comments Yet
Let us know what you think
Receive Blog Notifications