How Microsampling Aids in Better Clinical Trials
By eliminating the need for painful and inconvenient venipuncture, microsampling drives adherence and compliance, helping to solve for the two biggest challenges in clinical trials. The Mitra® Microsampler, based on Volumetric Absorptive Microsampling (VAMS™) technology, is an FDA Class 1 Medical Device that helps drive improvement in these areas.
Microsampling facilitates an easier and more comfortable donor experience, particularly for children and the elderly. This novel technology also contributes to expanding participant outreach, eliminates costs and hassles associated with cold-chain shipping, and enables collection of blood specimens at home or in other settings outside of the clinic.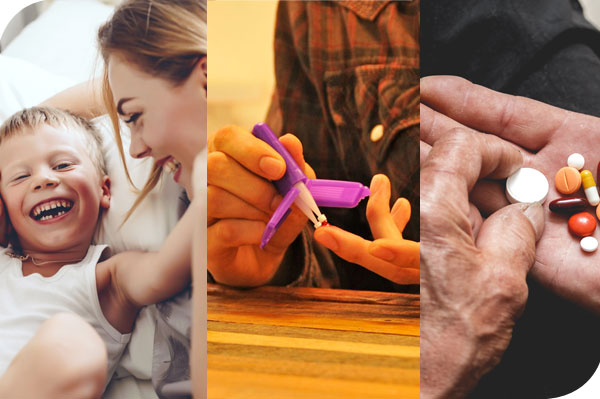 Create a Better Experience, While Reducing Costs
Microsampling makes it easier for clinical trial facilitators to streamline workflows, improve convenience and comfort, and promote adherence and compliance.
Take less blood from participants, which is especially important for vulnerable populations
Transport samples to the central lab from all over the world without cold-chain shipping or couriers
Participants no longer have to travel to the clinic for every blood draw, saving time and money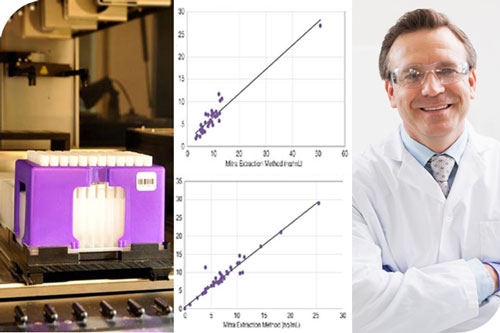 Specimen Collection Anywhere, Anytime, by Anyone
Our Blood Specimen Collection Kits simplify collection, storage and shipment of biological specimens for global clinical trials.
The kits include use instructions, lancets, microsamplers, bandages, gauze – all the essentials for easy at-home sampling. They improve comfort, convenience, and compliance – no phlebotomist required!
Kits and instructions can be customized to facilitate

specific needs.
All the necessities for at-home or remote sampling
Empower participants to collect their own samples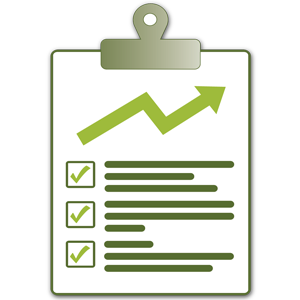 Increase Productivity
When you implement a Mitra microsampling workflow, you will generate reliable results while cutting costs and labor, freeing up time and resources to focus on other work that matters.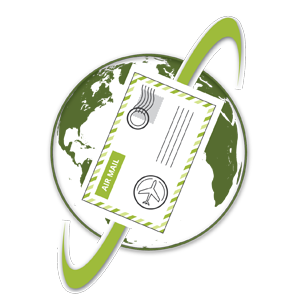 Expand Recruiting Possibilities
Microsampling will change the way clinical trials are conducted, opening up recruitment opportunities in off-site or remote areas and allowing participants to sample at home.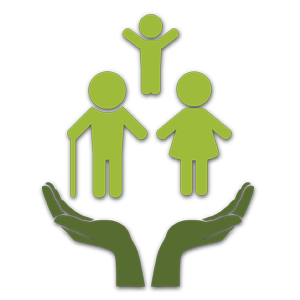 Improve the Experience
Facilitate a more relaxed experience for donors, particularly children and the elderly, in the clinic, off-site, or at home. This leads to increased adherence and compliance.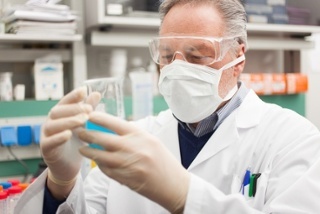 Clinical Trials: When Costs Add Up
Microsampling saves valuable medical research money by eliminating the refrigeration, packaging, labeling, and transport required for traditional blood samples.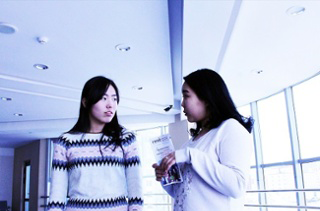 Clinical Trials: A Brief Introduction
Clinical trials determine the safety, effectiveness, and potential side effects of certain medicines. Since "doing no harm" is the central principle, clinical trials must first ensure complete safety.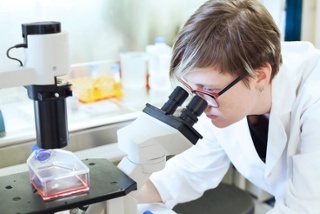 Clinical Trials And Compliance
Blood microsampling requires only a single droplet. With minimal training, samples can be self-drawn at the participant's location, and then directly mailed to the lab at faster intervals.