3 lessons from the fall of theranos
by Emerson Dameron | 2 min read
Between 2003, when she founded Theranos as a 19-year-old college dropout, and Q4 2014, when her company was valued at around $9 billion, Elizabeth Holmes claimed that Theranos was changing the world. Edison, Theranos' proprietary laboratory device, could replace venipuncture with a finger prick and test for hundreds of diseases from a single drop of blood just as accurately as traditional blood testing methods. Allegedly.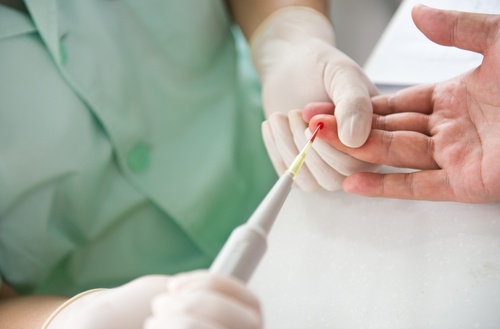 Had the technology worked as advertised, Holmes could have changed the world. Had the company more deftly managed expectations, it could have still been tremendously influential. Instead, the company is unloading her personal shares in an attempt to fend off litigation, leaving us with a few valuable lessons to absorb.
Congruent Communication
As a CEO of a medical company, Holmes should have better thought through the secrecy model she adopted from her idol, Steve Jobs. While she paid a lot of attention to her company's story, there was no substance to her statements. To this day, nobody knows what Edison technology is or how it works. Even her employees were forbidden to communicate with each other about their work.
It is hard to say, whether Theranos' lack of communication was the root of its eventual downfall or the result of a deliberate coverup of Edison's faults, but according to The Wall Street Journal healthcare reporter John Carreyrou, such behavior should not occur in any medical operation. Free flow of information, at least internally, is a cornerstone of any groundbreaking technology – professionals working on it need to know what's going on throughout the operation.
Consistent Cooperation
Rarely can any single person change the world, especially in modern-day medicine. If all of humankind is to benefit from an innovative and disruptive medical technology, new devices need to be extensively reviewed and tested. The more professionals use the technology, the more likely they are to find any potential flaws that could expose end users to harm.
According to University of New Mexico's professors George and Gullapalli, a thorough peer-reviewed scientific analysis is critical for any technology to be offered to patients in routine practice. As it turns out, even Holmes had learned that during her downfall; Theranos recently appointed eight medical and lab experts to its scientific and medical advisory board, and Holmes also plans to allow publishing about their latest miniLab product in peer-review literature with the help of a newly formed technology advisory board.
Critical Compliance
If the test results been accurate and valid, quality control standards had been respected, and qualified personnel had kept proper documentation, Theranos could have remained a powerful company for a long time. A pinch of humility and honesty could have bought the company many years to perfect its methods.
However, by failing to comply with regulatory demands and established quality standards within the industry on the one hand, and knowingly compromising on patient safety on the other, Theranos sabotaged its own important, groundbreaking work. It wanted too much, too soon.
The main lesson here is to never compromise on patient safety, especially if you do want to achieve positive change. Regulations exist for a reason. True innovation means working within contraints and putting people first, not making your own rules and hoping for the best.
Microsampling technology can, in its own right, improve the treatment outcomes, as well as the quality of life for millions of patients worldwide. As such, it is an important and promising field that should not be cast aside as a research focus because of Holmeses of the world. As long as ethical, compliant companies, such as Neoteryx, lead the way, blood microsampling is a thriving field that is already changing the world.