how to lower the cost of clinical research
by Neoteryx on Mar 20, 2018 5:00:00 AM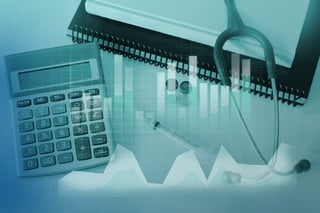 Pharmaceutical companies are always looking for creative ways to work within tight budgets. This leads them to explore new and innovative ways to conduct clinical research while reducing costs. Research has shown that among the top cost drivers during clinical research are:
clinical procedure costs (15%-22% of total)
administrative staff costs (11%-29% of total)
site monitoring costs (9%-14% of total)
There are numerous ways in which these and other cost drivers can be reduced, but all require new ways of seeing clinical research, working practices and technology.
Improving Data Capture and Use
Data is critical in clinical research; it is evidence that allows you to move forward, or which sends you back to the previous step. How data is collected, stored, and analyzed can affect financial and clinical outcomes. Introducing efficient electronic data capture is essential in improving outcomes across the board. Approaching data in this way reduces errors and the risk of lost data (as long as it is correctly saved and backed up), and, in turn, lowers working hours by removing the need for retracing steps and redoing tests.
Putting Patients First
Changing clinical research models to reflect a patient-centric model improves the experience for the patients. It also increases the likelihood of their full participation, significantly lowering the costs associated with patients leaving before the trial is complete. The solutions may include adapting how you monitor patients and making better use of elements such as home health nursing.
Adapting to New Technologies
The growth in new technologies has not overlooked the medical sector, and greater understanding and use of these technologies can significantly reduce costs. That involves everything from enabling patients to self-monitor vitals at home, to using microsampling to collect blood samples. Microsampling not only allows for faster, cost-efficient sampling (less staff training required and off-site sampling possibilities) but also lowers the costs associated with facilities, as it requires less expensive storage and monitoring (no cold chain is needed).
Changing How You See Risk
Generally, every single data point is monitored during clinical research. However, by effecting a change of mindset and focusing on essential data elements, costs could be significantly reduced.
There is no single answer to how to reduce costs during clinical research. However, by considering clinical research, working practices, and technology, you can develop a set of cost-cutting approaches that are right for you but don't affect patient safety or clinical outcomes.
Receive Blog Notifications