virtual telemedicine: 2019 trends and tech to watch
by Neoteryx on Dec 18, 2018 5:07:00 AM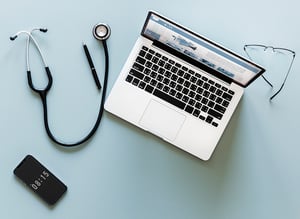 Virtual health, using telemedicine, is an essential piece in the realization of smarter healthcare. Virtual health technology enables patients in remote areas to have access to healthcare without their fates necessarily being tied to their locations. This technology has many clinical benefits in both acute and chronic conditions. The following are some of the virtual telemedicine trends that the experts are watching.
1. Data Collection and Analytics for Patients
Telemedicine involves an automatic capturing of patient details through mobile apps and sensors. This data can be used for patients self-monitoring. Some of these devices have the ability to track electrocardiographic details and send them to doctors, providing a reliable means to monitor cardiovascular activity remotely. Availability of patient data enables doctors to administer treatments more effectively.
2. Cloud Access and Mobility
Mobile devices are playing a key role in the provision of healthcare. Doctors and caregivers have adopted the use of mobile apps and smartphones in conducting more and more procedures in the practice of healthcare. Patients can access data on their health and insurance matters online, because the hospitals and insurance companies are using cloud data to store such details.
3. 24/7 Operability
Telemedicine provides great readiness for medical emergencies. Future facilities will be loaded with electricity and power backup systems which will enable them to provide a 24/7 operation.
4. Better Security
Massive patient data collection needs enhanced security. Telemedicine-enabled facilities have developed data security techniques such as data encryption of mobile devices as well as conducting penetration tests and assessing the vulnerability of IT systems.
5. Microsampling
The adoption of patient-centered technologies has played a key role in improving and smartening healthcare. Remote microsampling has changed traditional methods and care pathways as it replaces such practices as venipuncture with a more versatile, sophisticated, and friendly solutions in specimen collection. Recent work illustrates the telemedical applications of microsampling in action.
Virtual telemedicine trends continue to develop with time as well as playing a key role in the provision of smarter healthcare. You should, therefore, familiarize yourself with these trends in order to benefit maximally from them.
No Comments Yet
Let us know what you think
Receive Blog Notifications