therapeutic drug monitoring immunosuppressants: microsampling benefits
by Neoteryx on Jan 14, 2020 4:43:00 AM
Therapeutic drug monitoring (TDM) of immunosuppressants is a critical component of post-tissue and organ transplantation therapy. This is because ISP drugs have high intra- and inter-subject variability and a narrow therapeutic window. Traditionally, quantitative analysis of ISPs such as tacrolimus, sirolimus, cyclosporine A, and everolimus has used whole blood specimens.
However, wet samples present several disadvantages for TDM, including a weak correlation with drug concentrations at the place of action and poor prediction of allograft toxicity and survival. Additionally, the methods used to obtain wet blood samples are somewhat invasive, requiring a phlebotomist to insert a needle into a vein to draw tubes of wet blood.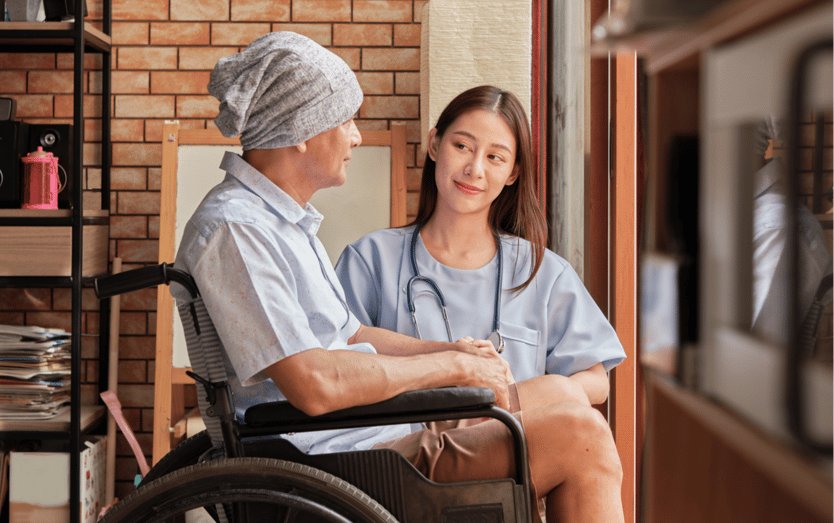 Sampling Methods for TDM
Alternative blood collection methods have since been developed – capillary blood microsampling from a simple finger-stick, for example – and the collected microsamples arrive in the lab for analysis as dried blood samples. One analytical method for processing and analyzing these samples in the laboratory is LC-MS/MS. It allows researchers to measure drug concentrations in small sample volumes with adequate selectivity, sensitivity, and robustness.
The main challenge of the LC/MS/MS method is the matrix effect, which can produce erroneous results. Clinical researchers suggest cleaning samples and using deuterated IS to mitigate this effect.
Another sampling method for TDM of ISPs has also been introduced, including the use of oral fluids, but it is also bound to produce erroneous results. This is because fluid samples are prone to contamination.
Dried blood spot (DBS) sampling onto filter paper was the next alternative to traditional whole blood sampling, as well as plasma, and serum sampling for TDM. However, research shows ISP concentration on DBS cards and filter paper varies due to the hematocrit effect, among other factors.
Volumetric Microsampling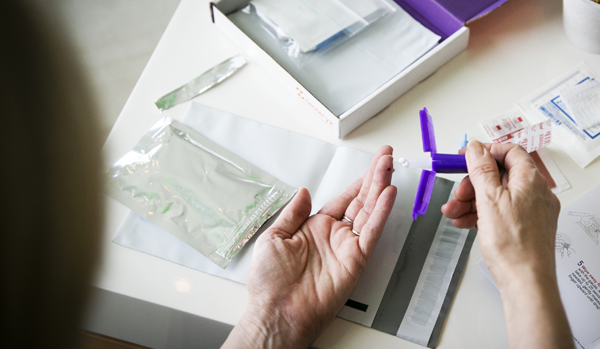 A more advanced microsampling technique was developed called "volumetric microsampling" and "volumetric absorptive microsampling." Hematocrit effects do not influence the sample quality in the same way as they did previous outdated dried blood spot technologies such as DBS cards and filter paper. Volumetric microsampling uses a portable device to collect the samples from a finger-stick. The micro-sized blood sample is drawn using the tip of the device, with technology proven to collect consistent blood volume independent of hematocrit.
Volumetric Absorptive Microsampling: Mitra
One such device is the Mitra® device based on VAMS® technology. The Mitra's VAMS tip has a porous synthetic material that is designed to absorb a few drops of blood through capillary action when the tip comes into contact with the fluid. The tip absorbs the accurate volume of blood in seconds. The blood will air dry on the tip of the device, which can be mailed to the lab for analysis. Once in the lab, the dried VAMS tips are removed from the Mitra microsamplers for the extraction of the analyte.
Volumetric Microsampling with Precision DBS: hemaPEN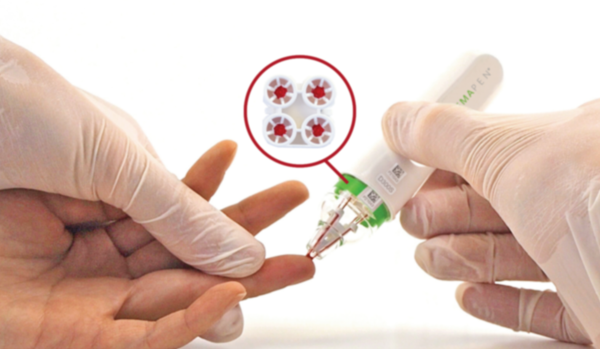 Another portable microsampling device is the hemaPEN® based on a combination of capillary blood sampling and DBS sampling. The hemaPEN collects 4 volumetrically identical capillary samples from a single finger-stick. The 4 capillaries rapidly draw the blood samples and transfer them inside the hemaPEN onto an internal cartridge containing 4 separate DBS filter cards. The volume of the 4 DBS samples is identical and precise. As soon as the end-user clicks the sampled "pen" into its plastic cap (base), the "pen" shuts with tamper resistance and the 4 DBS samples are locked inside until lab processing.
Both of these microsampling devices are well-suited for TDM programs that enable either a patient at home to self-collect their samples and mail them to the lab for analysis, or a healthcare professional to visit patients at home to perform the remote microsampling. In either scenario, the patient is relieved of the burden of making frequent trips to the clinic or lab for painful blood draws to monitor their drug levels. With remote TDM, the care team is able to efficiently monitor the patients drug concentration levels without interruption and with reliable data.
Microsampling-based TDM allows accurate monitoring of ISP concentrations and offers potential advantages compared to traditional sample collection methods.
A real advantage of microsampling, as many research and medical centers learned during the COVID-19 Pandemic, is that it offers the possibility of home sampling and remote patient monitoring. This feature presents many advantages to bedridden patients and those living in remote areas.
A Note to Researchers and Clinicians: Adequate patient training is necessary for optimum sample collection in remote settings. Also, proper sample handling and storage after collection is critical to ensure the stability of results. The Neoteryx microsampling team at Trajan Scientific and Medical provides resources and support to ensure that your cohorts receive the instructions and training they need to collect high-quality samples at home for accurate therapeutic drug monitoring.
Visit our Resources tab to find the instructions, videos and other resources you need for Mitra devices and hemaPEN devices.
To get your initial questions about microsampling answered, please visit our Frequently Asked Questions.
For case studies and peer-reviewed publications and other resources, please visit our Technical Resource Library.
Image credits: Trajan, Neoteryx, iStock

No Comments Yet
Let us know what you think
Receive Blog Notifications