a startup makes it easy for labs to get remote microsamples
by Guest Contributor on Mar 1, 2021 9:00:00 AM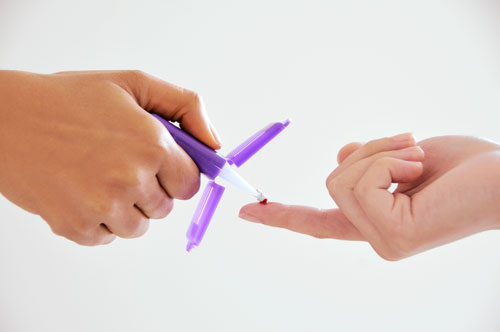 Interestingsamples, a young and ambitious startup in Slovakia, is making it easy for labs and researchers in Europe to get bio-fluid specimen microsamples for a range of research studies.
Every research study or clinical study is plagued by challenges. These can include a drawn-out approval process, difficulty with recruiting enough participants, and problems with gathering specimen samples for analysis and data collection.
A Solution for Researchers and Study Participants
Interestingsamples aims to make things easier with a platform they have developed to overcome such challenges, and to handle many of the mundane tasks that researchers typically have to manage when organizing a study in their lab. The services provided by Interestingsamples are intended to free up researchers to spend more time focusing on other things, such as method development, data analysis, and publishing articles about their work in peer-reviewed journals.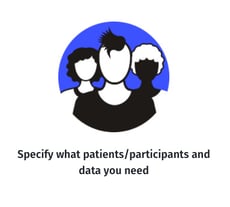 Simultaneously, Interestingsamples wants to make participation in research studies a cool and attractive activity for study participants. The company does this with a playful approach to messaging on their website, and by introducing social media functionality and gamification (still in development).
On their website, Interestingsamples engages potential study volunteers with fun artwork and messages that encourage their participation to help accelerate scientific research from the comfort of their living-room couch. "Everything can be done from a couch in your living room," reads a call-to-action on one recruitment page. "Be a pioneer of couch-based studies."

Currently, Interestingsamples is focusing solely on supporting studies that use microsamples of blood, though future studies they support may include microsamples of other bio-fluids, such as urine or saliva.
The Interestingsamples team predicts that remote blood microsampling will become the remote monitoring method of choice in the near future.
Microsamples Support a Timely Pilot Study
Interestingsamples is currently finishing up its first pilot study, which focuses on screening samples for new psychoactive substances. The study is being conducted by the Forensics Medicine Department of the Medical University Innsbruck in Austria, led by Associate Professor Herbert Oberacher. For this study, Interestingsamples was tasked with getting approvals, recruiting study volunteers, and coordinating remote blood microsample collection from 50 recreational users of new psychoactive drugs.
A major concern about the new psychoactive drugs on the market is that they are produced from crude chemicals using uncontrolled methods, and thus, pose significant health risks, especially to young people. A goal of this European study is to ascertain if either volumetric absorptive microsampling (VAMS®) of capillary blood using Mitra® devices or dried blood spot (DBS) sampling on filter paper cards are viable ways to monitor these new drugs in the population.
Study Organization & Coordination Simplified
Interestingsamples achieves its goal of simplifying the study organization process with a highly automated online platform that is designed to minimize human involvement in the study. The platform provides all necessary information to the potential study participant, and guides the participant throughout the study. This guidance includes access to instructional videos and other materials that explain how to correctly self-collect a microsample using the Mitra® device or a DBS card.
Either or both of these sample collection tools are provided to participants in a customizable kit sent to them from Interestingsamples. The kits are designed for shipment of the sample collection materials and the specimen samples via regular mail. This convenient system enables real-world applications of remote blood collection for virtual research studies. Interestingsamples also handles pseudonymization, or secure coding, of sensitive medical data associated with study participants and microsamples.
Encouraged by the positive feedback from the pilot study, the young startup is currently looking for first adopters of its platform and services. They are seeking researchers working in the areas of biomarker search, analytical method development or early disease diagnostics. The Interestingsamples team is happy to collaborate with smaller university research groups, private companies new to blood microsampling, or established laboratories that need blood microsamples from a defined patient pool or population group.
If you are a researcher based in Europe with a study in mind, but you don't have enough manpower to obtain all the approvals, recruit and coordinate all the study participants, and manage various other study tasks, Interestingsamples might be able to help. To learn more, visit their website at https://interestingsamples.com/researchers, or contact co-founder Maros Mastrak via email at: maros.mastrak@interestingsamples.com.
Artwork credit: Interestingsamples Artist & Graphic Designer Maria Brdeckova
Image credit: Neoteryx

No Comments Yet
Let us know what you think
Receive Blog Notifications