what the coronavirus means for contract research organizations?
by Neoteryx Microsampling on Mar 23, 2020 7:00:00 AM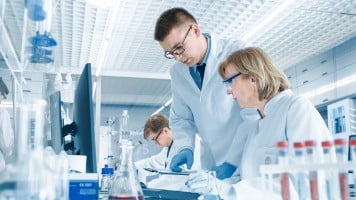 China has become the most popular region for clinical trial research over the last few years. A recent case study showed clinical trials had increased by 451% between years 2010 and 2017. This increasing investment by large companies like BeiGene, Ltd. is a result of the continuing effort by Chinese regulators to improve healthcare facilities to compete on a global scope.
As a result, China has become the go-to place for early-stage US-based biotech companies looking for help in testing, designing, and manufacturing potential drugs.
However, the recent epidemic has disrupted ongoing clinical trials. With tens of thousands coronavirus infections (COVID-19) and more than 1000 death, China's government has imposed travel bans to prevent further spread.
Impact of the Pandemic on Clinical Trials and Studies
Researchers have since been working round-the-clock to find a cure for the new virus; this may not happen soon. The predicament is affecting other areas of clinical research, particularly those run by CROs in two ways:
The Chinese government's efforts to prevent the spread and,
The fear of getting sick has deterred movement
Initially, the impact was minor as the travel bans, and workplace closures coincided with China's Lunar New Year celebrations. However, CROs are worried that the restrictions may last longer, disrupting ongoing experiments and drug development projects as most of the CROs are located in Wuhan, where the outbreak is said to have started. Also, since some people don't show sick symptoms, it makes it even more difficult to detect the disease.
There's also the fact that hospitals are currently not focusing on clinical trials; most of them are treating infected patients. All these factors have led to delays in the launch of new studies, with some contract research organizations unable to send staff out to the fields to monitor trial sites. Since some experiments are more sensitive than others, CROs may end up being a few weeks behind schedule.
Also, some experiments may be put on hold. For example, clinical trials testing a drug on cell cultures or animals are nearly impossible if the drug has not been made. What's more, experiments that need enough staff to care for research animals have come to a halt rendering months to waste. Some clinical trials affected include:
Development of Novartis medicine; a drug is said to treat a rare blood disorder
Medication for treating spinal arthritis from Taslay Pharmaceutical Group
A cancer drug developed by BeiGene Ltd
What Technologies Can CROs Leverage to Minimize the Disruption?
Contract Research Organizations can leverage on two technologies to minimize disruption and facilitate ongoing clinical trials:
Making Virtual trials
Remote sampling
Virtual Trials
Virtual experiments will reduce the burden of making study visits. This is because the companies will use web services and telemonitoring to perform most or all the research. Participants are recruited online, screened for eligibility through web-based questionnaires, and electronic diaries created. The proliferation of smartphones and remote health monitoring devices like the Mitra makes virtual trials an even more promising strategy.
Remote sampling
The invention of sampling techniques like microsampling presents alternatives CROs can leverage to help carry on with their clinical trials. Also referred to as Volumetric Absorptive Microsampling, the process involves the collection of small (usually 10-20 microliters) and precise volumes of biological fluid for tests or experiments.
The technology was developed to solve the limitations of Dried Blood Spot and has spawned new uses such as remote sampling. Remote sampling is particularly handy for CROs looking to collect samples from participants living in Wuhan as the region is under federal quarantine.
The institutions can garner on VAMS to perform remote patient monitoring. VAMS devices like Mitra, will be particularly useful in influenza type viruses or viral pathogens and research applications as it eliminates phlebotomy for vaccine responses, enables researchers to understand the efficacy of seasonal vaccines for flu among other benefits. Other benefits of remote sampling include:
Minimal Training: Participants only need one training session, and they are ready to collect the blood samples without supervision. The samples collected are accurate, regardless of the participant's location


Accuracy: The Mitra Microsampler makes it easy for participants to self-collect accurate blood samples at home. What's more, the logistical benefits of working on dried blood are retained


High Adherence Rate: The main challenge for CROs performing clinical trials at the moment is retaining participants. Many of them are experiencing high dropout rates following the imposed federal quarantine in various cities in China. With remote sampling, participants don't need to visit healthcare facilities improving CRO's adherence and retention rate


No Cold Chain Shipping Costs: Mitra collection kits enable participants to collect and send the sample, which eliminates shipping costs and the intricacies of cold-chain shipping
Click here to know more about the remote sampling device, Mitra.

Receive Blog Notifications