recap: AACC 2018 in chicago
by Neoteryx | 2 min read
"When people ask us, 'what do your customers do?' the answer, more and more, is 'what do they NOT do?'" - David Grossman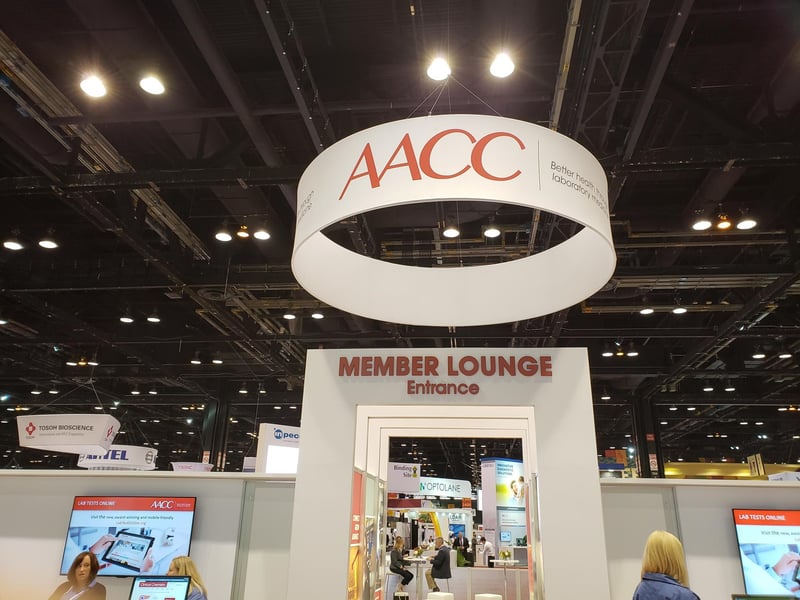 This summer, as July became August, members of the Neoteryx sales, marketing, and technical teams had the pleasure and privilege of exhibiting and participating at the 2018 annual convention of AACC.
AACC is the largest such show our company has attended, by several orders of magnitude. Simply taking in the scene was exhilarating and overwhelming. Many leaders and luminaries were there, arrayed somewhat haphazardly through the cavernous confines of McCormick Place.
Over the course of four days, we hosted dozens of enlightening conversations with people from every corner of clinical chemistry, wellness, and healthcare.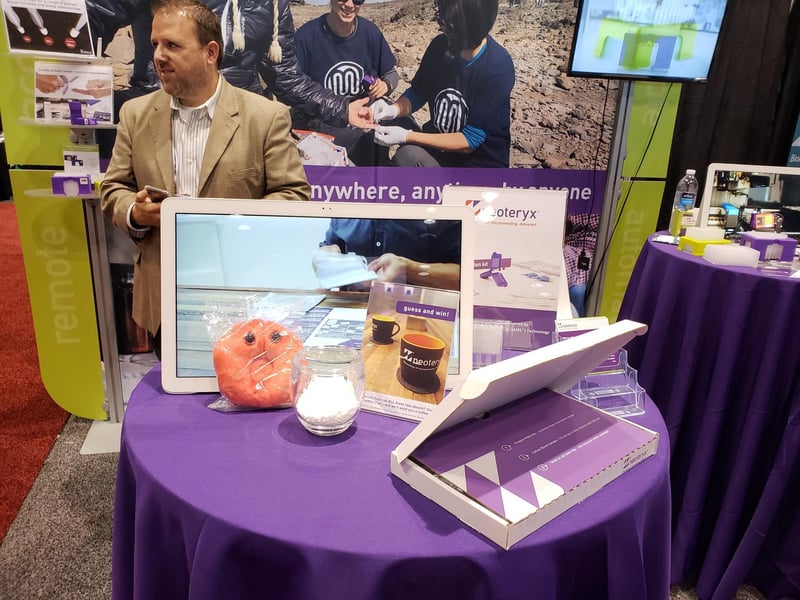 We discovered exploding innovation in health and wellness, including many bold new ideas in corporate wellness. We learned of new work in areas ranging from toxicology to pediatrics to fertility treatments in cancer patients. We sparked new relationships and rekindled old ones. We had a long conversation with the man behind the microsampling legend, Dr. Christophe Stove. (We invited him on an architectural boat tour, but the ever-industrious Stove had a grant application to finish.)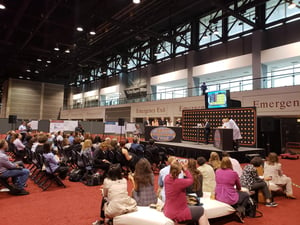 For some, until they found our booth, "dried blood collection" had meant DBS cards. We had a chance to introduce the curious to our growing line of Mitra® products, which make dried blood collection quantitative, simple, and ready for prime time.
We were lucky to see some of a splendid Chicago summer, to enjoy some deep dish pizza, and to spread the word about new applications for dried blood microsampling in clinical chemistry, clinical trials, precision medicine, patient-centered care, and far beyond.
If you saw us at AACC, let's set up a time to talk in depth about what microsampling means for you. If you didn't make it this year, we'll bring you up to date on everything you may have missed and everything you need to know about microsampling technology.