Our Mission
Neoteryx delivers on the promise of microsampling technology, enabling biological specimen collection anytime, anywhere, by anyone, while reducing costs and improving the clinical experience.


An Ethical and Practical Alternative
Benefits of Volumetric Absorbtive Microsampling (VAMS™) technology include improved comfort (particularly for children and the elderly), reduced animal usage, and a more economical specimen collection method for low-resourced regions.
Our technology provides a novel, practical, and economical alternative to blood collection tubes and dried blood spot cards. Our devices and the people who work with them reduce suffering and waste around the world, with an eye toward a more efficient and sustainable future.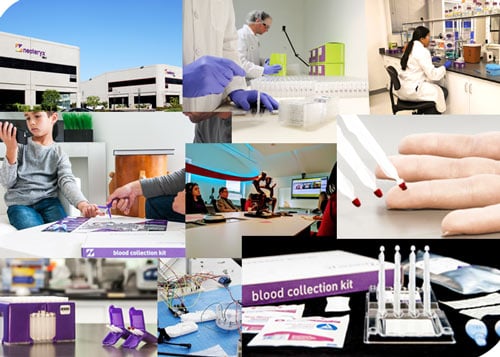 History
Neoteryx is a spin-off of Phenomenex, a global leader in novel analytical chemistry solutions with over 30 years of proven innovation in the separation sciences.
Four years of internal research and development, along with a co-development program between Phenomenex and major American and European pharmaceutical companies, resulted in the revolutionary Volumetric Absorptive Microsampling (VAMS™) technology. This technology and related intellectual property developed at Phenomenex was transferred to Neoteryx, which now manufactures products for the collection, storage, and transport of biological fluids.
Neoteryx's first product release, in July of 2014, was the Mitra® Microsampling Device, which collects 10 or 20 μL of fluid in seconds without volumetric blood hematocrit bias.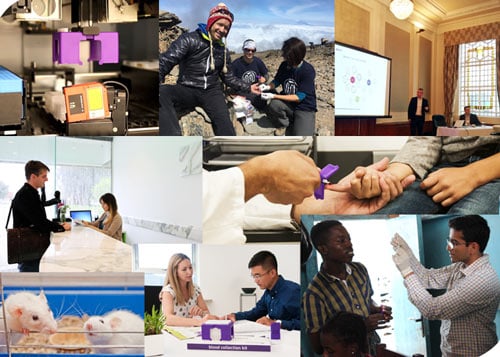 What Does Neoteryx Mean?
The name Neoteryx is derived from the word neoteric which means new or modern, and conveys our mission of delivering a novel solution to the collection of biological samples. This improves human and animal welfare, reduces costs, and enables convenient sample collection in a clinic or the field.


Our Customers
Our customers do their work across the biological spectrum, working to advance pharmaceutical development, genomic / proteomic research, and clinical outcomes.