the promise of rapid whole-genome sequencing
by Neoteryx | 2 min read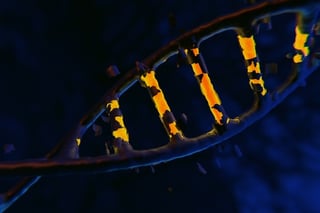 Early diagnosis improves care management, provides better outcomes, and allows for more cost-effective treatment. While early diagnosis may not always be easy to achieve, recent studies suggest that rapid whole-genome sequencing may hold many answers, and pose new and useful questions.
Clinical Study of Rapid Whole-Genome Sequencing
A study undertaken at Rady Children's Institute for Genomic Medicine demonstrated that early diagnosis impacts acute care management and that rapid WGS (whole-genome sequencing) improves clinical care.
The study involved 98 NICU (neonatal intensive care unit) patients, with their blood samples taken within 48-72 hours of admission. Within 3-7 days after sampling, WGS was performed at 40-45X coverage. The researchers translated the phenotypic features of each baby into human phenotype ontology terms, mapping them to potentially causative genetic diseases. Alignment of DNA sequences and identification of variants were carried out by commercially available tools, with all variants curated by board-certified geneticists and results confirmed by clinicians.
The Outcomes of the Study
Of the 98 samples, 34 of the rapid WGS yielded a genetic diagnosis, leading to changes in medical management in 28 or approximately 80 percent of the cases. Among others, modifications in care include:
avoiding unnecessary surgeries
relieving or treating underlying diseases more efficiently through better targeting of medications
intervention of palliative care teams, quickly and effectively
While improvements in care are always the primary concern, other benefits, including cost savings, were also noted in the study. Researchers calculated that rapid WGS led to $1.3 million in net cost savings, compared to the standard care the babies would otherwise have received, in first 42 cases alone. The financial results of the study led to partnerships with children's hospitals in Minnesota and California, to scale-up the rapid WGS research and to further determine its potential clinical success, cost-effectiveness, and ease of implementation across differing institutions.
The Supporting Role of Microsampling
Further efficiency and cost reduction can be achieved through the use of microsampling. The approach reduces reliance on bulky freezers and decreases sample processing, with no need for thaw-freeze cycles. Plus, dry blood microsamples exhibit excellent stability, with high preservation rates of DNA and RNA, substantially reducing the incidence of reworks.
Using DNA or RNA microsamples for WGS thus reduces lab inefficiencies, increases access to research, enables better transportation of samples, and, most importantly, speeds up diagnosis processes.