offer your study volunteers remote specimen collection
by Neoteryx Microsampling on Apr 5, 2021 9:00:00 AM
Remote clinical trials can help overcome the traditional obstacles in clinical studies. The COVID-19 pandemic provided a new opportunity to pursue the remote approach to research. Remote specimen collection has now become a new norm in research.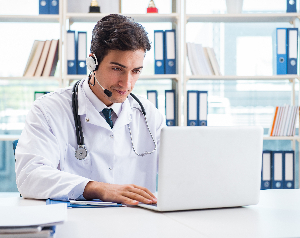 In 2020, researchers realized most study volunteers preferred to avoid research centers and clinical trial sites for fear of contracting COVID-19.
Remote volunteer participation seemed like the best option to avoid interruptions in study progress.
Remote research studies were made possible by remote specimen collection technologies like the Mitra® device. The offsite or remote approach incorporates telehealth communication methods like phone, email, video chat.
Remote studies also sometimes combine at-home sample collection with wearables and remote monitoring tools like smartwatches or portable heart monitors.
Other applications for remote sampling include:
Adverse event monitoring

Monitoring of medication adherence

Remote assessment that entails using digital platforms to capture data in real-time

Remote recruitment, screening and digital consent
Decentralized Clinical Trials
Long before the Coronavirus Pandemic, researchers at several organizations were examining remote approaches to research.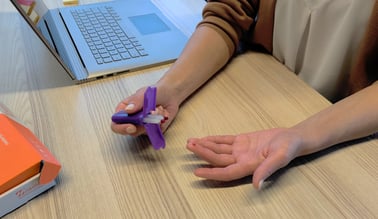 Most have been moving towards virtual clinical trials or decentralized clinical trials to allow study volunteers to participate in studies from home. Researchers provide the study subjects with portable devices and specimen collection kits for home use.
Using telehealth communications, the clinical study staff can follow-up with the volunteers at home. This approach has played a role in boosting study enrollment and volunteer recruitment, while reducing the inconvenience or common barriers of clinical trials.
Trial volunteers often cite travel burdens, busy schedules, frequent facility visits, and uncomfortable specimen collection events as barriers to their participation.
Benefits of Remote Research, Clinical Trials
One benefit of moving research offsite is being able to expand accessibility to wider and more diverse populations. Using remote tools and digital platforms, researchers can now target study demographics outside their localities. They can directly reach volunteers that were previously unreachable — volunteers that wanted to participate in studies but could not due to obstacles of time and distance.
Remote research studies and trials also come at lower costs, because they require fewer staff members and less time. Remote trial models allow for fewer test sites, even for multi-center trials.
Overall retention of study participants until the end of the study or trial is better because it's easier to participate without commuting to the trial site.
A Trend Toward Personalized Care at Home
There has been a shift to "person-centric" and self-managed healthcare at home. With this approach trending in many countries around the world, it makes sense to apply personalized or person-centric microsampling methods to research studies, clinical trials, and public health studies.
Researchers can benefit significantly by offering at-home sample collection kits and remote devices to study participants for the self-collection of biological samples. By bringing the study directly to a participant's home, researchers can have more success collecting a sufficient number of samples for analysis.
This is especially true if they use proven remote devices that have been applied successfully in home environments during previous studies. Many researchers have had success with the remote hemaPEN® or the Mitra® devices based on VAMS® technology, as illustrated by more than 275 study papers published in peer-reviewed publications.
For more insights into remote approaches to research and clinical trials, listen to our podcast with Anders Millerhovf of CTC Sweden and Dr. Remco Koster of ICON.
Or visit our Microsampling Resource Library to read case studies.


Image Credits: Shutterstock, Trajan, Neoteryx
Receive Blog Notifications