newborn blood tests: 5 things they can teach you
by Neoteryx | 2 min read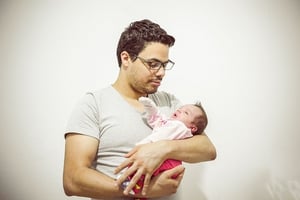 The moment babies are born, a number of screening tests are done before they are discharged from the hospital. The purpose of the screening is to check some disorders that do not have visible signs. Early detection enables the doctors to have a critical edge in treatment and management of the disorder before it causes serious harm to your child.
Screening of newborn babies started in the 1960s with a blood test that could identify a metabolic disorder known as phenylketonuria (PKU) which was developed by Robert Guthrie, MD, Ph.D. The screening of your newborn takes place in three parts. The first part is called the heel stick. This is where the heel of your newborn is pricked to obtain a small amount of blood sample. The second part is the pulse oximetry and finally, there is the hearing screen.
The blood test of a newborn is crucial. It will tell you whether your newborn has any of the conditions below:
The U.S. Preventive Services Task Force (USPSTF) recommends testing for the first four conditions above. Allow your child to have a normal life by identifying any conditions early enough through newborn screening.