new year, new perceptions of virtual healthcare
by Neoteryx Microsampling on Jan 11, 2021 9:00:00 AM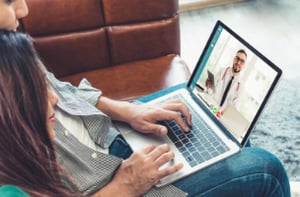 Virtual healthcare is gaining momentum. Since early 2020, virtual care has become crucial in helping patients maintain their well-being, even when they aren't able to travel to hospitals and clinics. Telehealth and telemedicine facilitate the diagnosis and treatment of illnesses without a physical visit to the doctor's office.
This proved advantageous for many people in 2020 as the coronavirus pandemic forced them to shelter safe at home during lockdowns. A forecast by the Deloitte Center for Health Solutions indicates that by 2040, the healthcare system we knew prior to 2020 will have undergone a complete overhaul, with telemedicine becoming more prominent.
The future of telemedicine was shaped sooner-than-expected due to COVID-19, which provided many healthcare professionals an unexpected opportunity to integrate virtual care options into their health programs.
One research report shows an intense desire among physicians to continue using telemedicine after the pandemic. This desire or preference is primarily associated with:
Belief in the importance of adaptability

Ease of performing physical examinations with telemedicine

Higher satisfaction level in the quality of care (81% of patients who had virtual doctor visits preferred this option)
What is Virtual Healthcare?
"Virtual healthcare" refers to the interaction between a patient and healthcare provider through communication technology. The term is often interchanged with telemedicine, telehealth, and digital healthcare, though there are some distinctions.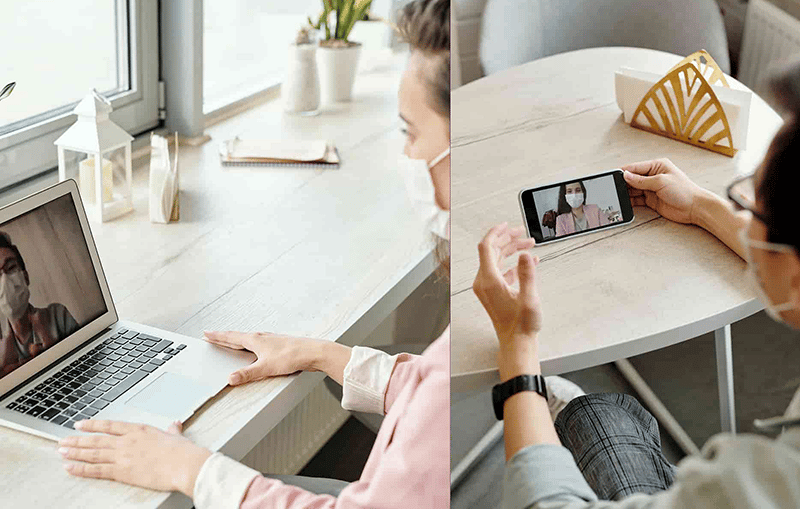 Telehealth, for example, refers specifically to the communication channels used for virtual healthcare visits. Regardless of what you call it, "tele-care" facilitates smarter, easier, and faster delivery of healthcare services to minimize socio-demographic, geographical, physical and cultural barriers.
Virtual healthcare also eliminates risky exposure to contagions, as well as unnecessary travel, time, and the inconvenience of leaving home. It personalizes care, healthcare education, and awareness programs by meeting patients wherever they are.
This healthcare approach comprises more than just video conferencing. It includes phone calls, emails, and texts for remote patient monitoring in coordination with wearable devices and at-home specimen collection for lab testing.
In 2020, many hospitals, medical systems and wellness companies provided patients at home with home health kits and portable specimen collection devices, like the Mitra® device. These devices allow people to self-collect a small blood sample known as a "microsample" using a simple finger-prick method. Patients can mail their microsamples directly to the lab for testing, and follow up with their doctor for their test results.
In 2021 and thereafter, people may request this home-based, patient-centric approach to lab tests, which eliminates the need to visit a lab or clinic for a painful blood draw.
The 4 Cs of Healthcare
Virtual healthcare has the potential to deliver the four Cs that are crucial to the success of care delivery and consumer well-being:
Care continuum that spans from well-being to post-acute care

Connectivity that embraces synchronous and asynchronous modalities

Continuity through home care or outpatient care

Coordination that brings together all stakeholders in healthcare
The Future of Virtual Healthcare
In the new year and thereafter, virtual healthcare will likely become the near-default option for care and well-being in the medical sector.
What patients and practitioners may have previously dismissed as a "nice to have" but unnecessary option, will soon be the leading option, according to Michael Maron, President and CEO at Holy Name Medical Center.
Telemedicine and telehealth are quick, efficient, convenient and safe, making this approach more relevant in today's uncertain health climate, where limiting exposure to viral pathogens has become a matter of life and death.


To learn more about at-home Mitra® Collection Kits that can be sent to patients and study participants, click below:
No Comments Yet
Let us know what you think
Receive Blog Notifications