extraction methodology, AEDs, ideas for the future
by Neoteryx on Dec 11, 2018 6:33:00 AM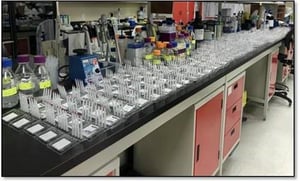 One of the most exciting presentations on microsampling in 2018 came this past November from Jeff Plomley, Manager and Principal Scientist supporting Bioanalytical Innovator and Pre-clinical programs at Quebec-based Altasciences.
Previously, Plomley and his team had performed groundbreaking work in proving the efficacy of Mitra® devices and Volumetric Absorptive Microsampling (VAMS™) technology for use in the monitoring of anti-epileptic drugs. Now, Plomley's most recent in-depth presentation, delivered at the AAPS PharmSci 360, is available to see and learn from. It takes a deep dive into the details and revelations of Altasciences' most recent advancements in the field of microsampling.
The beginning of the presentation compares Mitra devices with alternative products available for dried blood capillary blood sampling, diligently and scrupulously assessing the strengths, weaknesses, and significant advantages of Mitra in the lab and the marketplace.
Impact-Assisted Extraction: A Novel Sample Preparation Workflow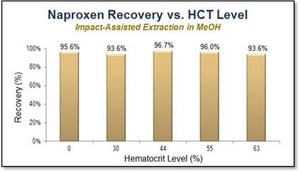 Next, the presentation goes into detail on the process of Impact-Assisted Extraction. Through the course of this process, tips remain intact, with free rotation in the bottom of the well plate, thereby aiding in the achievement of high extraction efficiencies.
Plomley walks through the workflow and explains the process - not just the "how," but the "why" as well.
Better Drug Monitoring Through Microsampling
After explaining the sophisticated extraction methodology, Plomley presents Altasciences' work in evaluating the efficacy of dried capillary blood microsampling technology for the determination of Naproxen, Exenatide, and Rituximab in support of preclinical investigations.
VAMS, he concludes, has key advantages in this area, as it supports a fast and effective direct-extraction workflow methodology. Furthermore, "Long-term stability assessments and ISR data from clinical studies suggests reproduceable extractability regardless of sample age," Plomley says.
The Future of VAMS, the Future of Blood Collection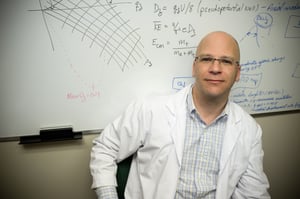 Further investigation, he suggests, will include exploring the demonstrated promise of bottom-up quantitation using "in-tip" digestion and the application of Mitra in the much-anticipated area of painless methods of blood collection.
Plomley and the Altasciences team have once again performed essential work in the development and road-testing of VAMS as the blood-collection breakthrough we've always known it to be.
If you're curious, or you want to see how you can produce great microsampling work of your own, we invite you to immerse yourself in this broad and deep presentation of some masterful scientific work.
No Comments Yet
Let us know what you think
Receive Blog Notifications