clinical trials: 5 recent regulatory changes you should know about
by Neoteryx | 2 min read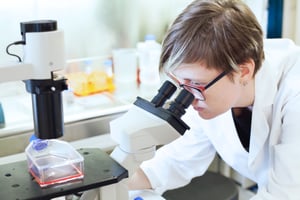 Regulations regarding clinical trials have recently changed. These changes are to ensure transparency of the process and increase credibility. Changes include:
1. Expansion of Registration/Training to All NHI-Defined Clinical Trials Under NHI Policies
This regulation involves training of defined clinical trials for Good Clinical Practices (GCP) that address the quality of clinical trials, safety measures, and integrity in terms of design and conduct. The training has additional conditions to the NHI requirements to protect human concerns.
You must retain documentation of the GCP training.
Training must be renewed every three years.
You are also to provide the training documentation upon completion.
2. NHI- and FDA-Specific Statement on Clinical Trials
Duration in which participants are required to register before the start of the clinical trials
Deadline for submitting results upon the trial completion
In efforts to ensure seamless process data registration, the FDA provides guidance for electronic data input, data format in Drug evaluation and research for a successful compiling of new drugs application. The NHI- and FDA-specific statement in the consent form assist in conformance of the agreement and the requirements of clinical trials.
3. Period of Trial Registration After the First Group of Participants
Some clinical trials may require test subjects to be enrolled at different timeframes. According to the regulations, participants must register via the Protocol Registration System no later than 21 days after first applicant enrollment. Before enrollment in the applicable clinical trial, applicants must receive a consent document after the application process.
4. Period for Submitting Results
Upon completion of the clinical trials, the results must be submitted within 12 months. These results include the primary data gathered and in the tabulated format.
5. Potential Repercussions for Non-Compliance
The hazards of failing to comply with regulations are getting more severe. Breaching the codes of conduct and agreements can lead to suspension or even termination. This includes cases where there is no verification of the required registration and reporting of defined clinical trials.
However, if you take time to understand the regulatory environment, comply with all applicable regulations and best practices, and use the best and most modern tools and technologies available, you will be able to make your clinical trials run more smoothly.