blood handling disasters: what could go wrong?
by Neoteryx Microsampling on Apr 25, 2017 6:56:00 AM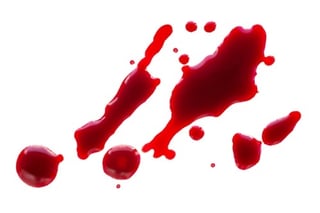 Shipping and handling blood samples can be challenging. Even with strict procedural guidelines and handling safeguards in place, errors in the shipping, handling, and storage of blood samples can happen. These errors can be costly and can cause considerable stress and put people at risk.
What could go wrong with blood handling?
Several blood handling disasters may occur, including improper collection procedures, sample identification errors, mislabeling patient identification, botching blood handling methods, shipping mistakes, and mixing up or losing specimens. On the diagnosis side, sample contamination and misinterpretation of results have kept malpractice attorneys busy for decades.
5 Most Common Blood Handling Mistakes
Lab Manager cites the five most common mistakes in handling blood and other biological specimens, or samples. They include:
Handwriting Labels: Handwriting is quick and convenient but can be misread or smeared.


Using the Wrong Pre-Printed Labels: Labels are available in different materials for different applications. For example, some materials will not adhere to frozen containers. The wrong label can fall off.


Matching the Wrong Labels to the Wrong Containers: Usually, this is a problem when handling large sample batches at once.


Using the Wrong the Barcode: Barcodes are effective identification for biological specimens and blood samples. Neglecting to attach the proper barcode can jeopardize the determination of a sample.


Labeling Protocol Only for One Lab: Sometimes samples are sent from one lab to other locations. Labels must conform to the biospecimen identification standards set by the National Cancer Institute.
Blood Testing Horror Stories
Blood sampling, handling, testing, and diagnoses can go wrong and create unintended results with severe consequences. A Milwaukee Journal Sentinel article reported a list of events that occurred as a result of weak oversight in labs that performed blood testing. Their mistakes included inadequate sample handling procedures and subsequent misdiagnoses.
In 2011, a man was misdiagnosed with HIV. Before the incorrect diagnosis was recognized, he and his wife separated, reportedly because of the stress created by the situation.


The results of a woman's early pregnancy blood test showed that everything was fine for both the mother and fetus. Seven months later, the baby was born critically ill with a blood disorder that could have been treated; the infant died three days later.


Lab results taken three months after a baby girl was born showed that the man presumed to be the father was not. The couple split up. Almost four years later, the California lab reported that the samples used earlier in the initial tests had been switched.
According to the College of American Pathologists (CAP), most blood handling errors occur in the pre-analytic stage at the time the samples are collected. The CAP has established protocols for laboratories now to reject any sample label that is mismatched with the corresponding requisition, or is incomplete, partial, or in any way questionable.
Correct Sample ID from Collection to Data Delivery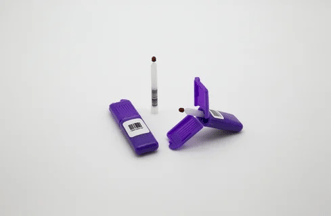 With all of this in mind, the Neoteryx Microsampling Team at Trajan Scientific and Medical designed its Mitra® microsampling devices and related products to include ID Barcoding for full chain of custody.
The ID barcodes are included on the device's plastic housing and on each microsampler contained within the plastic housing.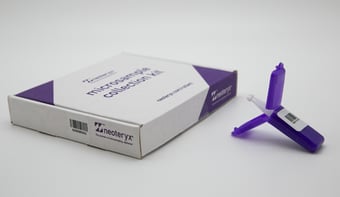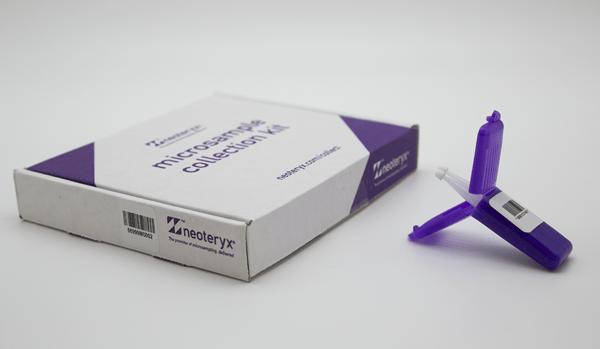 When the microsampling devices are deployed to patients or research volunteers in Sample Collection Kits for blood collection at home, the Kit box and its specimen bag and mailing envelope will also include the same ID Barcode.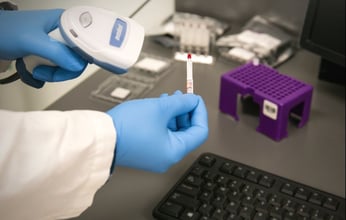 Once in the lab, sampled microsampling devices can be scanned into a secure computer system for proper identification and chain of custody within the lab, and beyond.
If a lab is processing hundreds of microsamples at once, they can custom order Mitra 96-Autoracks™ that are labeled with barcodes to help them identify each batch of samples.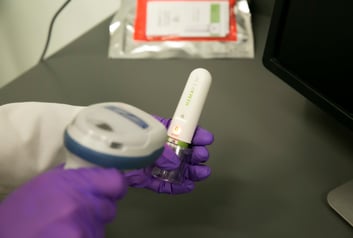 The hemaPEN® microsampling device also includes a scannable barcode and follows a similar sample identification process.
This ID barcode approach to microsampling helps study managers and laboratories ensure correct sample identification from the time the blood samples are collected from an individual through mailing samples to the lab, through sample scanning and processing until inputting of blood test results via a secured computer data system.
It is imperative to make sure that the barcode on each device matches the box and components of its Sample Collection Kit. Checking the barcodes is part of the Quality Control (QC) Process at Trajan Scientific and Medical.
Learn more about microsampling here:

Image Credits: Trajan, Neoteryx, Shutterstock
No Comments Yet
Let us know what you think
Receive Blog Notifications