blood handling disasters: what could go wrong?
by Neoteryx | 2 min read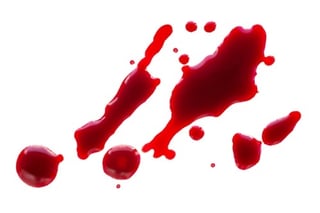 Even with strict procedural guidelines and handling safeguards in place, errors in the shipping, handling, and storage of blood samples can cause considerable stress and put people at risk.
The causes include simple identification errors, improper collection procedures, mislabeling patient identification, or botching blood handling methods, and mixing up or losing specimens. On the diagnosis side, sample contamination and misinterpretation of results have kept malpractice attorneys busy for decades.
Most Common Blood Handling Mistakes
Lab Manager cites the five most common mistakes in handling blood and other biosamples. They include:
Handwriting Labels: Handwriting is quick and convenient but can be misread or smeared.
Using the Wrong Pre-Printed Labels: Labels are available in different materials for different applications. For example, some materials will not adhere to frozen containers.
Matching the Wrong Labels to the Wrong Containers: Usually, this is a problem when handling large batches at once.
Forgetting the Barcode: Barcodes are effective identification for specimens. Neglecting to attach the proper barcode can jeopardize the determination of a sample.
Labeling Protocol Only for One Lab: Sometimes samples are sent on to other locations. Labels must conform to the biospecimen identification standards set by the National Cancer Institute.
Testing Horror Stories
Blood sampling, handling, testing, and diagnoses can go wrong and create severe, unintended results. A Milwaukee Journal Sentinel article reported a list of events that occurred as a result of inadequate handling procedures and subsequent misdiagnoses.
In 2011, a man was misdiagnosed with HIV. Before the incorrect diagnosis was recognized, he and his wife separated, reportedly because of the stress created by the situation.
The results of a woman's early pregnancy blood test showed that everything was fine for both the mother and fetus. Seven months later, the baby was born critically ill with a blood disorder that could have been treated; the infant died three days later.
Lab results taken three months after a baby girl was born showed that the man presumed to be the father was not. The couple split up. Almost four years later, the California lab reported that the samples used earlier had been switched.
According to the College of American Pathologists (CAP), most blood handling errors occur in the preanalytic stage at the time the samples are taken. The CAP has established protocols for laboratories now to reject any sample label that is mismatched with the corresponding requisition, incomplete, partial, or in any way questionable.