why drug and alcohol testing are important
by Neoteryx | 2 min read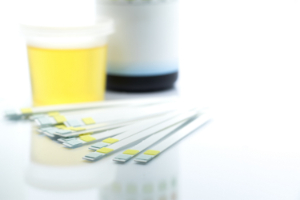 The National Drug-Free Workplace Alliance reports that over 74% of illegal drug users are employed. These employees who use drugs contribute to about 40% of all industrial fatalities in the United States. This, among other factors, highlights the importance of drug and alcohol testing--particularly in the workplace.
Why Does Drug Testing Matter?
Drug testing programs are designed to detect illicit drugs, certain prescription drugs, and alcohol. The tests can:
Help an employee admit or acknowledge a drug abuse problem

Identify symptoms and signs of drug abuse and addiction to provide early intervention and help prevent accidents

Protect the employees, security and finances of a company

Safeguard other people from the effects of drug use and misuse

Support a patient through the recovery stage by helping them stay accountable to prevent a relapse
Drug testing helps protect the health of an employee struggling with substance abuse. Testing also helps deter people from drug abuse; most people don't want to risk losing their jobs as a result of a positive drug test.
Drug Testing Procedures
There are no universal standards for clinical application of drug and alcohol testing, monitoring, diagnosis, or continuous care. The American Society of Addiction Medication acknowledges that this has created a gap in clinical practice.
Even without standardization, various types of drug testing can be done effectively at home, work, or school. At-home or remote testing may not always be feasible due to limited access to mail-in labs that process remote samples, but that is changing. More labs are expanding their services to include analysis of remote specimen samples.
The most common types of alcohol and drug tests used are saliva, urine, and sometimes blood tests.
Blood tests provide results that are more accurate and reliable. This is because blood tests reveal more specific information about drug and alcohol concentration levels, among other data. This is also because, unlike urine, blood samples are harder to adulterate or dilute.
For blood collection, patients can use special remote devices to self-collect the sample at home and send it to the lab for testing. They can receive remote devices from some drug and alcohol treatment facilities, which can provide them with at-home specimen collection kits.
Many remote sample collection devices are minimally invasive. They use a simple finger-prick method for collecting a high-quality sample from the fingertip. Some addiction treatment facilities are also using these devices face-to-face with patients during treatment. Care providers like the advantage of collecting blood samples directly from patients, rather than allowing patients to step away for private urine-in-a-cup sample collection.
Identifying Relapse in Addiction Recovery
Many recovery programs use routine drug and alcohol testing to identify relapse as soon as it happens. This early identification facilitates early intervention to help patients get back on track. Such programs provide effective treatment plans for inpatient, outpatient, and aftercare support programs. Accountability through routine testing is crucial to helping prevent relapse and ensuring abstinence and sobriety among patients in a program.
In some "Board & Care" or "Sober Living" programs, former addicts stay drug-free through routine drug testing. If patients fail a drug test due to a relapse, they lose the privilege to live in the facility. This is one way that regular testing helps addicts remain committed to treatment and sticking to the program long-term.
To find a microsampling lab that performs drug testing on remote specimen samples, visit the Microsampling Lab Directory by clicking the icon below: