revolutionize at-home sampling with blood collection kits
by Emerson Dameron on Sep 28, 2017 2:53:16 PM
Microsampling has already sliced the costs associated with sponsoring clinical trials. Now, we're making them even easier for faciliators and participants alike.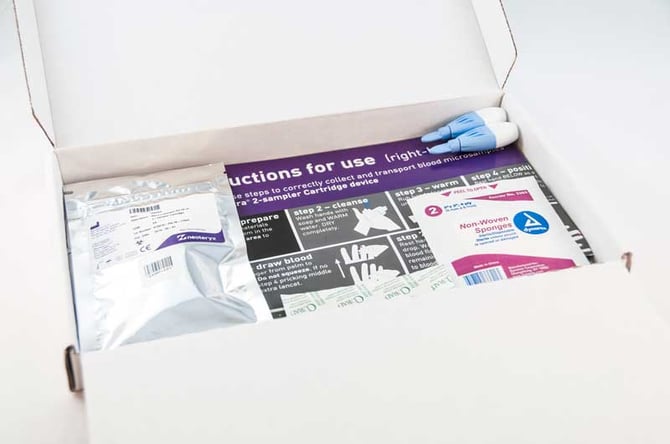 Our blood collection kits allow anyone to collect specimens, anywhere, at any time, with almost no training. These kits have revolutionary implications for clinical trials, therapeutic drug monitoring, and more - and we're already creating them for selected customers.

With everything required to take advantage of the full benefits of Volumetric Absorptive Microsampling (VAMS™) technology, the blood collection kits facilitate an easier experience than ever before, for everyone involved. Now, participants can collect samples at multiple time points, sticking to complex protocols without disrupting their routines. Shipping and storage costs are reduced or eliminated, and improved freedom and convenience are achieved.



The blood collection kits contain lancets, bandages, gauze, and Mitra® microsampling devices – all the essentials required for easy at-home sampling. They also include detailed, easily understood instructions for use, and can be customized to accommodate your branding, location, and other specific requirements.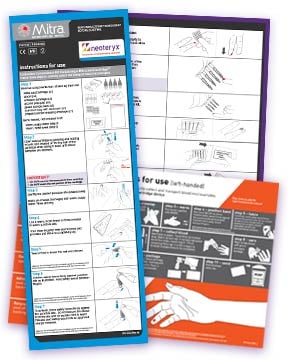 When you use our customized blood collection kits, you improve participant comfort and convenience, which in turn improves adherence and compliance. It's no wonder that the kits are already being used for remote and at-home sampling, global clinical trials, and more.

Change on this scale is exciting, and it doesn't have to be difficult - we will support you through every step of the process. To get started, schedule your introductory meeting now.
Receive Blog Notifications