how to reduce costs of shipping blood samples
by Neoteryx on Feb 22, 2017 8:59:00 AM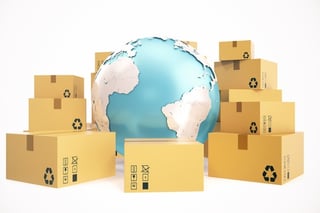 From the moment liquid blood samples are taken, they must be packaged, stored, and shipped in a cold environment to prevent the development of bacteria.

The current standard for handling frozen plasma is to pack with dry ice in specialized insulated containers. Because samples may be infectious, packaging of liquid blood samples must conform to international standards.
The cost of blood sample shipping containers must be considered and calculated from a clinical perspective. And that's only the beginning.
To eliminate the potential for contamination and development of bacteria distortion, the integrity of liquid blood samples must be maintained. Samples transported from a sampling location to a laboratory for analysis are very sensitive to temperature fluctuations and must be frozen as quickly as possible.
Since dry ice and protective packaging add significantly to the weight of each shipment, the cost to transport increases accordingly. Moreover, because of the limited effectiveness of dry ice and to reduce excess handling, priority overnight shipping is the usual method of transport and delivery.


Cost of Shipping Frozen Blood Samples
One study, performed by bioMontr in 2012, showed the average costs of shipping 1 ml of frozen blood samples by FedEx Overnight Priority from Georgia to California, Massachusetts, District of Columbia, Illinois, and Colorado were $178.62. The cost of international shipments to China, India, United Kingdom, and Brazil averaged $482.51.
Any opportunity to reduce the costs of shipping frozen blood samples is limited given the need to maintain a continuous cold chain and to protect the material from excessive exposure.


Dried Capillary Blood Sampling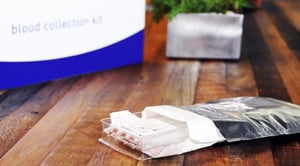 However, medical scientists have identified a cost saving opportunity for managing remote blood sampling. Microsampling, or the drawing of blood droplets, can provide reliable clinical results.
The packaging and shipment of dried blood microsamples are far simpler than with liquids, consisting of a water protective package as the inner, primary container that holds the sample card. Next should be a secondary watertight envelope for additional protection, and finally a sturdy, high-quality outer paper package.


Does Microsampling Save Shipping Costs?
Dried blood samples can be shipped in ambient temperatures without harm. The study by bioMontr also identified the FedEx Priority Shipping costs for DBS shipments. For those U.S. destinations, the average shipping cost per package was $11.20; the average shipment to the international destinations was $113.34.
Shipping dried blood versus frozen samples saved 94% for domestic shipping and 77% to international destinations.


Dried Blood Saves Time and Money
As medical costs continue to rise globally, researchers are actively seeking ways to reduce costs. Being able to ship blood and store blood samples with few handling requirements other than to protect from contamination is a huge benefit to the shipment of blood samples. The millions of dollars saved by implementing DBS programs can be used for research to identify other significant medical breakthroughs.
Receive Blog Notifications