5 extraordinary clinical trials going on right now
by Neoteryx | 2 min read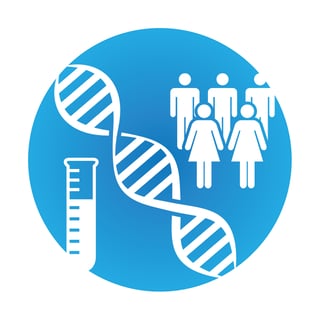 One of the most useful ways to envision the future of medicine is to pay attention to clinical trials already in progress. From here, that future is inspiring. Here are a few of the most exciting ones.
Which can be modified to each individual patient, is being tested on melanoma. Neo-epitopes are immunogenic proteins produced by tumors and are specific for the tumor. Using these molecules against the tumor that produced them causes destruction of tumor cells and T-cell responses to the tumor. Initial studies are promising for the development of a vaccine against cancers.
2. In this age of multiple drug resistant bacteria, new antibiotics are needed.
Several are in trials now. Plazomicin, an aminoglycoside, is showing good coverage for MDR Enterobacteriaceae. This includes Carbapenem-resistant Enterobacteriaceae, which has emerged as a major problem. A new semi-synthetic antibiotic called Lefamulin is demonstrating good activity against Gram positive bacteria, especially MRSA. A third new antiobiotic with promise is Omadacycline, a tetracycline derivative which is being tested for activity against acute bacterial skin infections and community acquired bacterial pneumonia.
3. AST-OPC1 is the designation of progenitor cells of oligodendrytes from embryonic stem cells.
Doses of these cells are being given to people with recent spinal cord injuries to attempt some regeneration of neural function. The results have been good so far with individuals at least partially regaining one motor level. One patient has gone from C5-6 level to C7-8.
4. Fighting bortezomib and dexamethasone for multiple myeloma.
Daratumumab is a monoclonal antibody that is being added to the usual treatment of bortezomib and dexamethasone for multiple myeloma. Plasma cells, a part of the immune system that produce antibodies, are affected in this cancer. Early results showed a decrease of 70 percent in the progression of the cancer compared with the usual two-drug regimen. Daratumumab is the first anti-cancer drug that not only destroys cancer cells, but also stimulates the immune system to fight the cancer.
5. Severe migraine headaches
For those who suffer them frequently, nothing could be more exciting than the Phase 3 trials on Eptinezumab, a monoclonal antibody being tested for the prevention of migraine headaches. The evidence indicates that this new drug will be effective with a good safety profile, allowing users to lead a more normal life.
From antibiotics to cancer treatments to spinal cord injuries and migraines, there is hope on the horizon for new medications and new treatments for old and life altering conditions.