how to order a blood test without seeing a doctor
by Neoteryx | 2 min read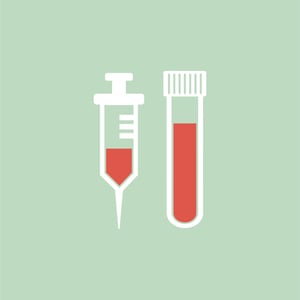 Doctors normally collect blood samples to understand, prevent, treat, and also monitor various conditions. You are familiar with the unnerving, painful, frightening, and inconvenient part of the blood-draw process. The inconvenience is caused when you have to leave your home or work to go to the lab. It doesn't always have to be that way.
You can order a blood test online. Seeing your doctor is still a priority, but direct-access testing allows you to be more proactive about your health. You can get crucial information about your blood and specific conditions or general body wellness remotely. Most of these testing services are also quicker, more economical, and highly convenient. Here's how it works:
1. Select your test
Direct access testing through online services is available, but you first have to check the regulations in your area. Different companies offer varied tests but you can also customize a mix you would like to get tested.
After choosing your preferred tests and the service provider, you'll receive your testing kit. Most companies ship it to you or you can get it at a nearby designated center.
2. Provide your test samples
Traditionally, you could only collect urine, stool, saliva and hair samples at home. With recent advances in technology, you can now collect your own blood samples for testing.
Dried blood microsampling at home is a new and improved system for self-administered blood-testing. You only have to prick your finger lightly to collect a small amount of blood. The kit will contain instructions on fasting, eating, drinking and also use of various medications. It is then transported without the need for special biohazard containers.
3. Receive your results
The lab will return your results after a short period; normally a few days to 1-2 weeks depending on the tests you requested. Some service providers will offer comprehensive but easy-to-read results with proper recommendations when necessary. If they recommend a doctor's visit, you should never ignore it.
Neoteryx is one of the companies at the forefront of blood collection innovation. As part of a patient monitoring solution, our devices can help patients and consumers monitor their health conveniently and at a potentially cheaper out-of-pocket cost. Learn more about our home collection kits. It can provide highly accurate results that correlate with those associated with the gold standard of wet blood, and relies on a unique bar code system to ensure that your samples never get lost.