With significant worldwide growth in demand for microsampling technology, Neoteryx is opening new offices! We're expanding our European operations to better meet the needs of both new and existing customers for Mitra® devices and better share all the capabilities that come with them.
Read More
Topics: Clinical Diagnostics, Pediatrics, Alternative to Venipuncture, Patient-Centered Medicine, Remote Patient Monitoring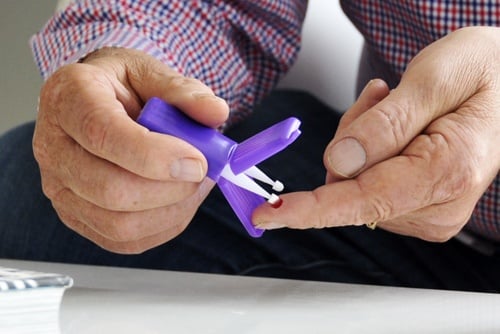 At-home blood sampling provides convenience and cost savings to patients.
TORRANCE, California (August 16, 2018) – Neoteryx LLC, inventor of Volumetric Absorptive Microsampling (VAMS™) technology, has signed a research agreement with Cedars-Sinai in Los Angeles to initiate a study to find and measure new biomarkers in blood that potentially may predict treatment effectiveness and relapse in patients with inflammatory bowel disease (IBD) – a chronic and recurring immune response and inflammation of the gastrointestinal tract.
Read More
Topics: Clinical Diagnostics, Press Release, Patient-Centered Medicine, Remote Patient Monitoring