remote patient monitoring for diabetes: measuring HbA1c
by Neoteryx | 3 min read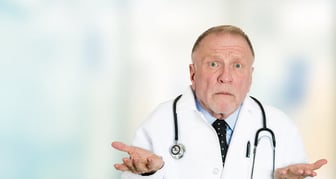 Managing diabetes effectively relies on measuring how much glucose is present in a patient's blood. Advances in remote patient monitoring diabetes technologies enable patients to test their daily blood glucose levels at home. The most important measurement for long-term diabetes management, however, is HbA1c (glycated hemoglobin). HbA1c testing determines a patient's average blood glucose control over a 12-week period. Different from those daily blood glucose tests, HbA1c testing requires different technology to ensure accurate results. Thus, routine HbA1c testing typically requires a visit to the clinic. In-clinic visits aren't ideal In this era of viral pandemics, when vulnerable patients must avoid exposure to the coronavirus and other dangerous contagions.

Can diabetic patients skip the in-clinic doctor visits for HbA1c testing by collecting their own blood samples at home and mailing them directly to a lab for accurate testing?
To answer this question, we looked at two papers in peer-reviewed publications that have investigated remote blood collection for diabetes management using Mitra® microsampling devices and other methods. Details on the latest studies in this area and extensive method details are available in our downloadable Tech Brief, "Using Remote Blood Collection with VAMS to Accurately Measure HbA1c in Diabetes."
For a quick overview, read the key takeaways we gleaned from our review.
HbA1c Testing & Remote Blood Samples: Key Research Study Takeaways
A variety of methods are currently employed for measuring HbA1c, including chromatography, immunoassay, capillary electrophoresis and enzymatic. The most popular methods in clinical labs are chromatography and immunoassay, such as immunoturbidimetry.
Researchers found that accurate HbA1c results can be attained using capillary blood samples collected by patients at home.
A new assay designed to process remotely collected capillary blood samples would have to be validated according to the requirements of The Royal Australasian College of Physicians (RACP) in a controlled laboratory. The RACP states that if the target HbA1c result is ≤ 86 mmol/mol, an allowable error should be within ± 4 mmol/mol. If the target HbA1c result is > 86 mmol/mol, the measured value should be within ± 5% limits of the target value.
As reported in a paper by Stove et al that appeared in the March 2017 issue of Clinical Chemistry and Laboratory Medicine using chromatography in the clinical laboratory for testing remote "dried VAMS" and DBS samples was not reliable for monitoring HbA1c. However, they obtained accurate HbA1c measurements from "wet VAMS" capillary microsamples. Since patients reported that Mitra with VAMS microsampling devices and DBS were easy and convenient to use, it may be worthwhile developing new assays for these remote options.
Many researchers believe that samples collected by patients at home and sent to a laboratory for analysis could be the ideal solution for remote monitoring of HbA1c in diabetes.
Research shows a promising area of study is the use of immunoturbidimetry coupled with rapid drying of Mitra samples by sealing them in a mailing envelope with a pouch of desiccant. This approach seems to stabilize dried blood samples for accurate HbA1c analysis.
Studies seem to support the argument that using immunoturbidimetry on rapidly dried blood samples using desiccant can deliver accurate HbA1c measurements—a solution is expected in the near future.
In the meantime, Mitra with VAMS® microsampling is being successfully applied in many other areas of remote patient monitoring. Mitra devices are being used in therapeutic drug monitoring of kidney transplant patients and also in large serological studies of SARS-CoV-2 antibodies. Mitra microsamplers are popular among healthcare providers seeking devices that are easy to use and that allow patients to remain safely at home during a viral pandemic. Research scientists appreciate the high quality of Mitra samples and the precision of VAMS technology, so they continue working to develop a range of assays.

For more information on the research studies that investigated using at-home microsampling for remote HbA1c monitoring in diabetes, download our Tech Review: