how physicians can help chronically ill patients who must stay at home
by Neoteryx | 4 min read
The coronavirus pandemic has compelled physicians to modify the way they provide healthcare to patients, particularly those who are chronically ill and must stay at home. Patients with chronic conditions typically require close monitoring by their care providers, requiring frequent clinic and lab visits for follow-ups and blood draws. These visits put them at a higher risk of contracting the virus and, perhaps, a more severe COVID-19 infection due to their existing health condition. This vulnerable patient population requires new approaches to care like telemedicine.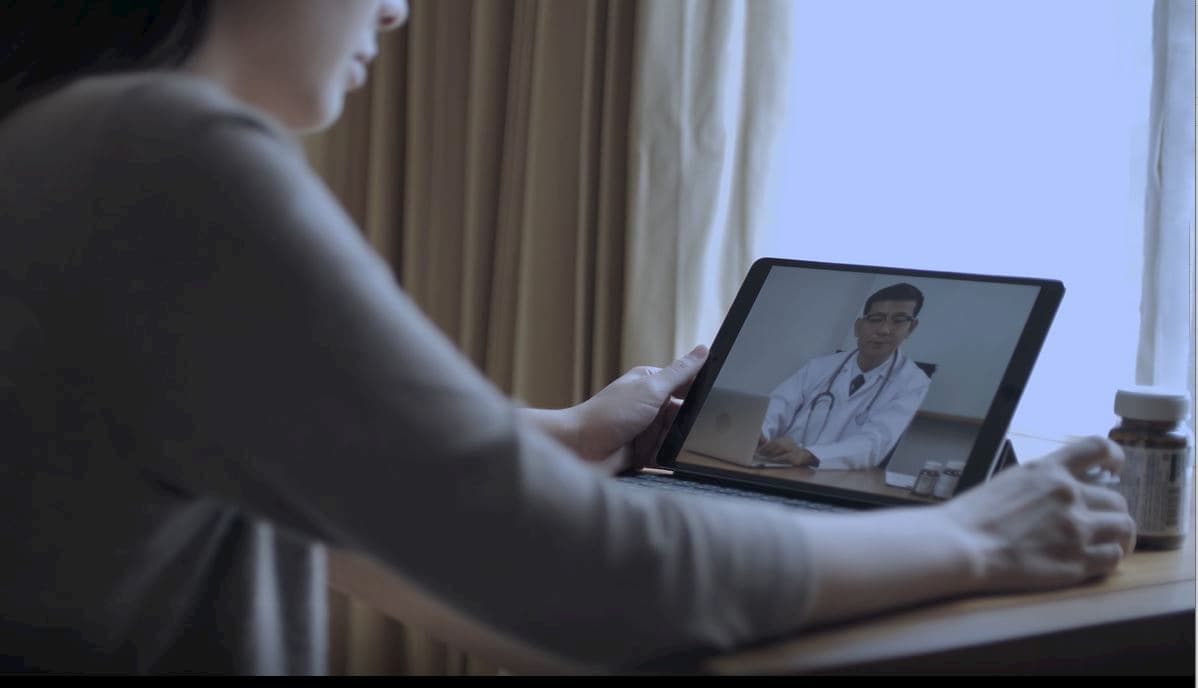 Telehealth Options Are Safer in a 'Virus Pandemic' World
Telehealth technologies and remote options have become the go-to solution for many physicians caring for patients with chronic conditions, such as kidney disease, heart disease, diabetes, and cystic fibrosis. By harnessing telehealth options, physicians can continue providing routine care without requiring patients to visit the clinic, helping both patients and staff avoid cross-contamination during the coronavirus pandemic.
With digital health technology, doctors use live audio and video, mobile devices, and other smart digital tools to monitor a patient's condition. In-person consultations are reduced significantly, which is especially beneficial for patients who require ongoing therapeutic drug monitoring (TDM) or are immunocompromised, such as those who are recovering from an organ transplant.
Organ transplant patients need ongoing therapeutic drug monitoring to determine the levels of medication in their system. Since this type of monitoring requires the patient to visit the clinic or lab for blood draws, they are at higher risk of contracting COVID-19.
Helpful Tools Physicians Can Use for Remote Patient Monitoring
Tools that allow for more patient-managed care, such as remote blood collection devices, can eliminate the need for patients to visit a lab for traditional blood draws with a phlebotomist. Patients can use at-home blood collection kits to draw their own blood samples and ship them from home for testing.
The Mitra Blood Collection device uses the finger-stick method with a lancet to collect a drop or two of blood. The Mitra samples are then enclosed in a sealed bag and envelope that can be mailed to the lab for analysis.
Once lab testing is completed, results are sent to the physician. With those in hand, the doctor contacts the patient via email, face-time video, or phone to consult with them on their test results and any recommended changes in medication or lifestyle. Patients don't need to travel long distances or risk exposure to contagions in order to consult with their primary care provider in meaningful ways.
Telehealth technologies not only aid in remote monitoring of chronically ill patients, but could also enhance other healthcare pathways.
Provision of Preliminary Diagnostics & Specialized Care
Rural or remote patients may have difficult-to-diagnose symptoms, but can't easily or safely visit the clinic for a consultation. During such in-clinic consultations, doctors generally interview the patient to gather their medical history and list of symptoms. They then order blood tests to help determine or confirm a diagnosis. The patient would typically visit an approved lab for the blood draw needed to run the diagnostic testing requested by the doctor. This care pathway represents two in-person visits that require travel, and could also pose a risk of exposure to viral pathogens.
A virtual care pathway utilizing at-home specimen collection kits that allow patients to send samples back to a lab could be paired with virtual consults to help doctors make a preliminary diagnosis and determine if a patient requires a clinic visit or specialized care. This remote approach could help reduce the demand on healthcare staff and resources, as well as save travel and potential exposures for remote patients.
Minimize Readmissions by Offering Telehealth Options
Patients with chronic ailments account for a high number of hospital readmissions. Many healthcare institutions are looking for ways to minimize hospital admissions in the wake of the COVID-19 pandemic to curb its spread and protect its workforce.
Telehealth is an effective way for doctors to monitor patients with chronic ailments and help them self-manage their treatment regimens remotely. A telehealth approach can help eliminate the need for readmission to the hospital, and also engages the patient in their own care, reducing the burden on healthcare facilities when they are already stretched to capacity.
Timely Management of Symptoms for At-Risk Patients
Certain patient populations must be more vigilant about their symptoms, because they are at higher risk for complications. Physicians must address symptoms in chronically ill and at-risk patients quickly to ensure any problems don't escalate.
Medicine can be structured to make it easy for at-risk patients to speak with their care providers in real-time using face-time video chat or phone. Physicians can set up weekly video chats with patients that need closer monitoring, and also can designate an on-call phone number that enables at-risk patients to quickly and easily report problems as they arise. This way, patients can be confident they are receiving proactive, timely care and physicians can stay on top of managing their most vulnerable patients via remote patient monitoring channels.
Medicine Now and Later: A Foundation Future Health Approaches
Putting telemedicine measures in place now will help physicians treating chronically ill patients be more prepared to deliver safe and timely care moving forward. We anticipate that COVID-19 infections will continue to spike seasonally, requiring vulnerable patients to stay at home for certain periods. Telehealth measures that employ at-home blood/specimen collection options and virtual communications will help physicians and also keep patients actively engaged in their care and less likely to neglect their treatment regimens. With the integration of easy-to-use medical devices like the Mitra microsampler and Mitra Blood Collection Kit, alongside audio/video communications, patients can still receive quality treatment without viral exposure.