pediatric clinical trials: what do the patients (and parents) think?
by Neoteryx | 2 min read
Pediatric clinical trials aim at boosting public health by ensuring safety in child medications. Clinical trials involving children pose challenges distinct from those focused on adults. Approximately 40% of the tests carried out between 2008 and 2011 were uncompleted.
The challenges preventing successful clinical trials are economic, ethical, physiological, and pharmacometric. One big reason is the collection of venous blood. But that's starting to change.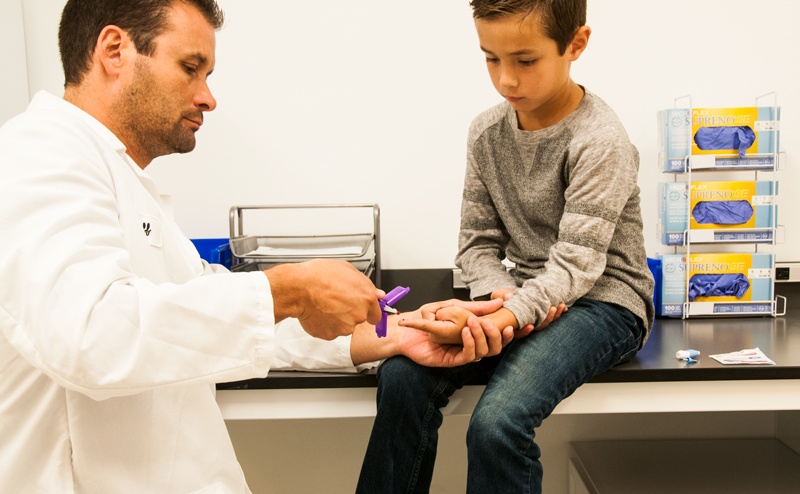 Eli Lilly and Company recently convened a focus group of parent volunteers of children with relevant medical conditions. It introduced them to Mitra® microsampling devices, driven by Volumetric Absorptive Microsampling (VAMS®) technology. A recently published report collects their perspectives and posits microsampling as patient-centered solution to some of the traditional challenges of pediatric clinical trials, particularly the lack of patient-friendliness in older venous blood collection process.
Microsampling in Clinical Trials and Pediatrics
Microsampling is becoming instrumental in both clinical and preclinical drug development. By streamlining processes and improving subject retention, adherence, and compliance, it facilitates easier global clinical trials and virtual clinical trials as well as more humane and economical animal research. With its obvious applications in pediatrics, widespread adoption in pediatric clinical trials is inevitable and easy to understand.
The Pediatric Microsampling Study
The Eli Lilly study incorporated the commercially available blood collection kit from Neoteryx. Participants were provided with training, demonstrations, and video tutorials of the correct sampling technique. Volunteers were asked to consider what it would be like to collect samples this way over several days, with added flexibility on sampling time points - much as they would if participating in a real clinical trial.
What do Patients (and Their Parents) Think About Microsampling?
For the thirty-two children tested as part of the focus group, nearly all of them said they preferred finger-prick blood microsampling over traditional venipuncture. Most of the families (about 67%) preferred to do it themselves, while others would rather have their parents or caregivers perform the procedure. Some would rather stay at home, while others didn't mind coming to a doctor's office for the finger-prick.
But one thing was consistent: pediatric patients and their parents have a strong preference for the comfort and convenience of microsampling. Volunteer parents embraced the microsampling device with enthusiasm, with some inquiring, "why aren't we already using this?"
As to the top reasons for why VAMS® stands out, most pointed toward its convenience and the time saved; they'd rather avoid hours in the clinic and travel times that can consume the better part of a beautiful day.
The Future of Blood Collection in Pediatric Clinical Trials
The benefits of microsampling in pediatric clinical trials are coming into focus.
Parents are ardent and supportive of microsampling thanks to its improved comfort and convenience. Providers and clinical trial facilitators increasingly feel the same, since they can get similarly reliable results without the logistical and financial hassles of wet blood collection.
Looking at the results of this and similar studies, it is clear that a DIY home-sampling approach to blood collection warrants serious consideration as more and more stakeholders throughout systems of healthcare choose microsampling over venipuncture.