MSACL 2017 EU | salzburg, austria
by Emerson Dameron | 2 min read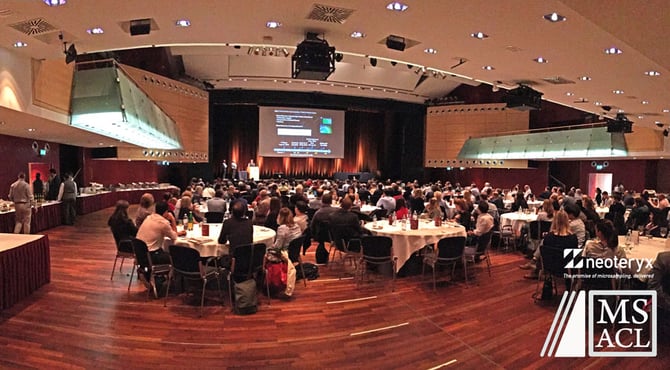 In September, we returned to the Salzburg Congress Center in Austria for the annual EU gathering of the Association of Mass Spectrometry: Applications in the Clincal Lab.
Here, we engaged with hundreds of clinicians, pathologists, government employees, and laboratory scientists, and shared the groundbreaking implications of Mitra microsampling technology in the clinical lab, the field of mass spectrometry, and far beyond.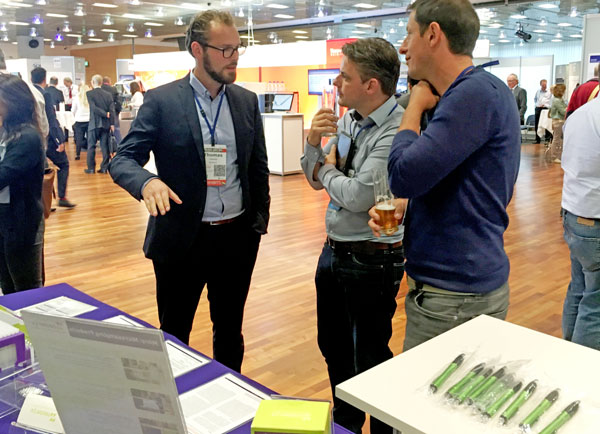 Mass spectrometry has wide applicability in clinical research, where reliable data can be derived from microsampling collection. This conference highlighted recent discoveries and advances in microbiology, virology, therapeutic drug monitoring, pain management, molecular research, and more.
Attendees had the chance to try Mitra® microsampling devices for themselves at our demo station, and to take a deeper dive in various presentations.
Lightning Talk: The Future of Patient Point of Care Sampling
Global Microsampling Specialist James Rudge gave this 90-second talk at MSACL 2017 EU, addressing the impact that Volumetric Absorptive Microsampling technology is having on patient point of care sampling.
See the video here:
The Microsampling Workshop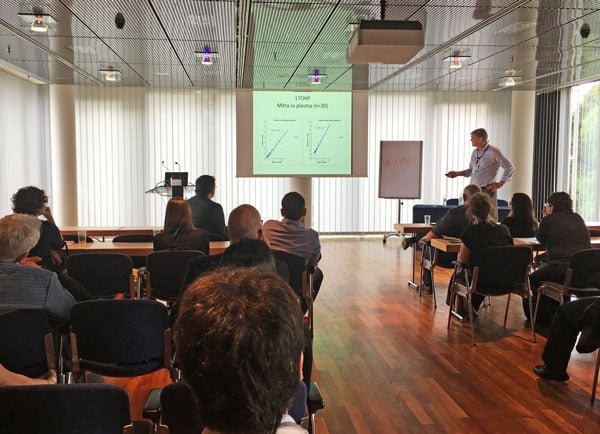 This complimentary workshop revealed
how experts used VAMS® technology to generate results comparable to those from wet blood, using a variety of analytes and eliminating the hematocrit bias associated with traditional Dried Blood Spot (DBS) cards and filter paper.
Our featured presenters were Dr. Ugo de Grazia of Nazionale Neurologico Carlo Besta, Italy; Giuseppe Paglia of the Institute for Biomedicine, EURAC Research, Bolzano, Italy; and Prof. Brian Keevil of the

University Hospital of South Manchester, United Kingdom (in a separate poster presentation). They

shared how they...


Evaluated Mitra®

devices for the analysis of cortisol, testosterone, androstenedione, and 17 OHP.
Applied VAMS to Therapeutic Drug Monitoring (TDM) for 16 different Anti-Epileptic Drugs (AEDs).
Established that VAMS is simple and accurate and delivers the benefits of DBS while overcoming the issues of hematocrit bias, homogeneity, and stability.
Missed it this time? Download the presentations here!
We hope to see you at another live event soon. In the meantime, contact us with any questions, to learn more about microsampling, or to start your evaluation.