survey of dried blood microsampling applications | MSACL EU 2016
by Joseph Cashman | 3 min read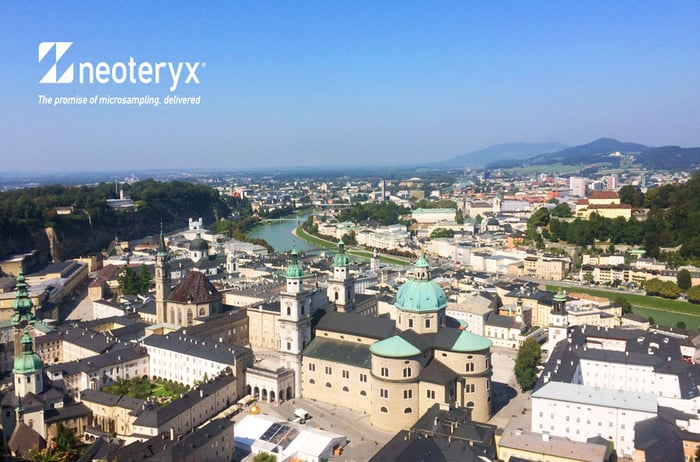 To the delight of many, this year's MSACL 2016 was held at the Salzburg Congress Center in scenic Austria. Starting September 12 through the 15th, hundreds of clinicians, pathologists, government employees, and laboratory scientists congregated to discuss mass spectrometry as applied to the clinical laboratory.
The conference highlighted various recent discoveries / advances in, microbiology, virology, therapeutic drug monitoring, pain management and molecular research.
Mass spectrometry has wide applicability in clinical research, where reliable data can be derived from microsampling collection.

The Microsampling Workshop
There were presentations from three clinical research labs investigating the adoption of Mitra® devices based on Volumetric Absorptive Microsampling technology as an alternative to traditional "wet" sampling.
The first talk reviewed the potential usage of VAMS at-home LC-MS/MS assay for tacrolimus monitoring including extractions and initial validation results.
Talk two, explores a pediatric clinical PK study which aimes to compare PK of midazolam in critically-ill with that in otherwise healthy children undergoing elective surgery and measured blood midazolam concentrations in "wet" sample against those in dried blood through VAMS blood sampling.
The final talk discussed a LC-MS/MS assay for the quantitation of 25(OH)D3 in whole blood collected using DBS and VAMS®. The two microsampling techniques are compared against plasma and the impact of different haematocrit levels on the 25(OH)D3 concentration were investigated.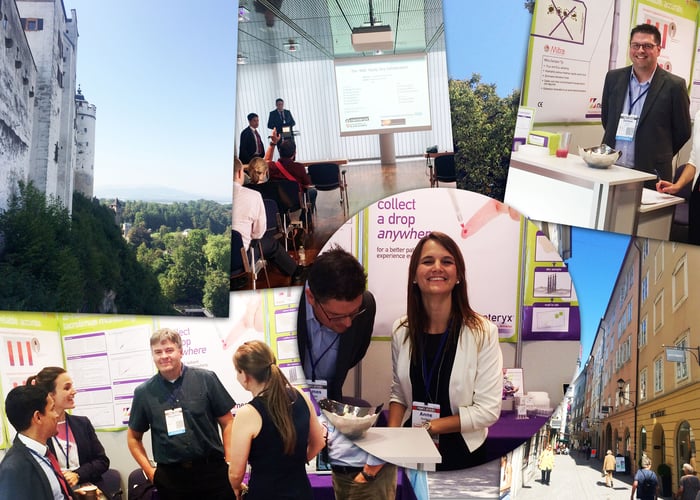 We had a great turn-out, and look forward to our next MSACL event. If you have any questions please call +1 (310) 787-8747 or send us your inquiry here info@neoteryx.com.


More Dried Blood Case Studies
Here is a survey of this year's knowledge employing analysis through dried blood.


User: msacl / Password: 12345
Taipei Medical University reports successful utilization of Colistin, a lipopeptide-antibiotic to battle recent multidrug resistant bacterial infections. As part of their safety and efficacy protocols dried blood spot (DBS) has been applied to therapeutic drug monitoring. Click "View All Posters" to review their findings - Poster #F1 -High Throughput Quantification of Colistin in Dried Blood Spot by Using Ultra-high Pressure Liquid Chromatography-tandem Mass Spectrometry
King's College London & LGC, identified an unacceptable inter-laboratory variability when it came to drug monitoring tacrolimus; a popular immunosuppressant drug. Their solution of utilizing a Reference Measurement Procedure (RMP) which has traditionally used wet blood has recently been adapted for evaluation with a Mitra device (10 µL) based on VAMS technology. Click "View All Posters" at top of page and Visit Poster #A5 - Improving Transplant Patient's Welfare; Standardising and Advancing the Therapeutic Drug Monitoring of the Immunosuppressant Drug Tacrolimus.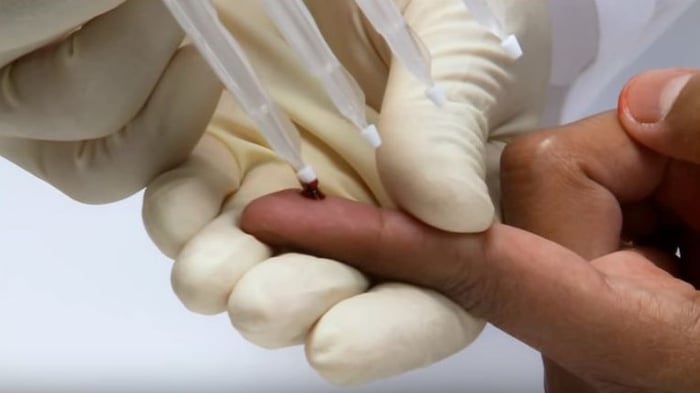 Presented by Kenneth Setchell, Children's Hospital Medical Center recently developed a novel method of potentially avoiding toxicity from Melphalan; a common chemotherapeutic drug. Using what is known as Paper Spray (PS) ionization, this technique creates gas phase ions from dried blood spots, and diverts the need for chromatography nor sample pretreatment. See General Scientific Presentations : Session 3 Clinical Application of Paper Spray Ionization-tandem Mass Spectrometry for Real-time Pharmacokinetics of the Chemotherapeutic Drug Melphalan in Whole Blood

National Taiwan University, has overcome the hematocrit bias from DBS by utilizing a potassium ion complexation (PIC) method; which has demonstrated both linearity and accuracy. Click "View All Posters" at top of page and Visit Poster #E3 - Using a Potassium Ion Complexation Method to Estimate Hematocrit in DBS Samples Using Flow Injection Analysis Electrospray Ionization Mass Spectrometry