mitra microsampling helps make mountain-climbing history
by Emerson Dameron | 2 min read
In June, a group of mountain climbers completed a trek to the top of Mt. Kilimanjaro. This, on its face, was nothing out of the ordinary. What made this trip unusual was that the group consisted of lung transplant patients, plus surgeons, doctors, psychologists, and staff.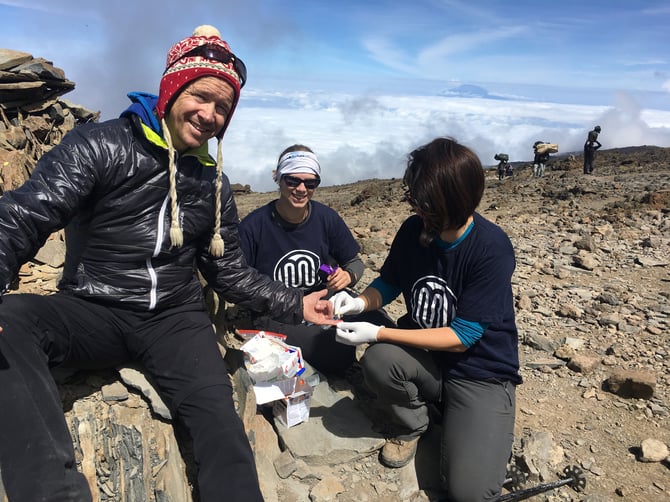 Two years ago, the trip's organizer, pulmonologist Peter Jaksch, reached out to Thomas Stimpfl at the Medical University of Vienna. Knowing Stimpfl's expertise on issues surrounding Therapeutic Drug Monitoring (TDM), Jaksch asked him to help monitor the tacrolimus and everolimus levels of the patient climbers to see how physical exertion and high altitude affected immunosuppressant drug levels.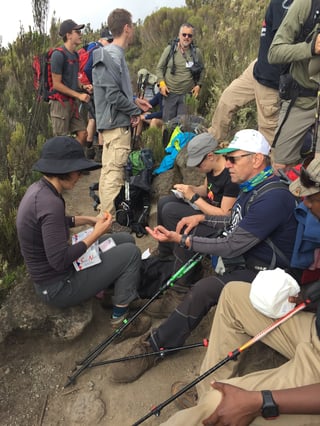 "Dr. Stimpfl has a lot of experience with sampling devices and sample preparation," said Dr. Birgit Reiter, who works with him in Vienna, in a GLP-certified analytical research group focusing on pharmacokinetic studies. "For whole blood sampling, the idea to use the Mitra device came up."
The Mitra microsampling device has significant implications on the field of TDM. It cuts costs and improves patient comfort. But how does it fare at 19,341 feet?
By the time the group embarked on its Tanzanian trek, Stimpfl and Reiter were well prepared. "We did tests to see if there is a difference between the routinely collected capillary blood samples to the Mitra samples," said Reiter. "Analysis were performed with an IVD certified LC-MS/MS method, including sample preparation."
Selecting blood sampling times during the trip also required some forethought. "Because the pharmacokinetics of tacrolimus formulations vary from each other due to retard effects of some products, samples were collected at T0, T2 (two hours after intake), T4, and T6 in order to monitor the feature of the PK during a day's hike," Reiter said. "In addition, trough levels (T0) can be compared to the LTRs' usual tacrolimus trough values obtained during routine medical checkup. To compare the values obtained during the expedition, blood samples were taken at normal altitude under no physical stress as well."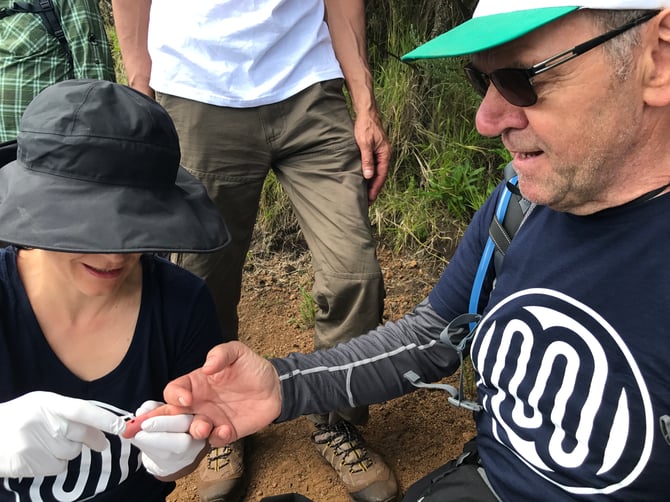 After the successful return of the patients and team, Dr. Jaksch announced that the hike may become an annual event. As a result of careful planning plus raw vigor and courage, Drs. Stimpfl and Reiter got to be part of a remarkable achievement. And Mitra microsampling technology was a key part of the journey.