medicare and medicaid: is my test reimbursable?
by Neoteryx | 2 min read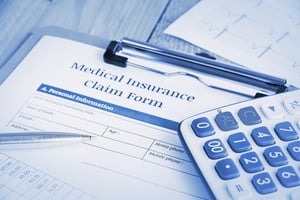 In toxicology labs and in the fields of clinical trials and clinical research, there are often some question marks about what expenses can be reimbursed through Medicare and Medicaid.
In the United States, Medicare is run by a federal agency known as the Centers for Medicare & Medicaid Services (CMS), which gets funding from the Medicare taxes and social security funds you pay on your income. Medicaid, on the other hand, is a program by the government that provides health insurance to cover people whose incomes are limited. The central government funds it in collaboration with the states.
Blood Tests Covered by Medicare and Medicaid
There are various Medicare plans, each covering distinct health aspects.
Medicare plan A covers blood you get from a blood bank. This happens when you are a hospital inpatient. It is important to note that if you get blood from a blood bank, you are not required to pay for it. However, if blood has to be bought for you, you must either incur the cost for the first three blood units you are given in a year; alternatively, you can receive a blood donation.
Plan B, on the other hand, covers the blood you get when you are an outpatient from a blood provider. You will not pay for the blood if the provider obtains it from a blood bank. The amount covered by this plan is determined by where you as a patient get tested. If it is an independent laboratory certified by Medicare, the full cost is covered. If the hospital outpatient department performs the testing, the full cost is covered, with the patient's copay.
Clinical research studies are also covered by Medicare. If you take part in a clinical research study that is already covered, some of your costs will be paid. These include treatment of complications and side effects resulting from your participation in the clinical research.
Some of the clinical studies could be done using microsampling. A single sample can be used on various tests which reduces the amount of blood drawn from your body. With so many plans covered by Medicare, it is important for you to know what your insurance covers and what is not covered.