microsampling workshop | london 2016
by Joseph Cashman | 2 min read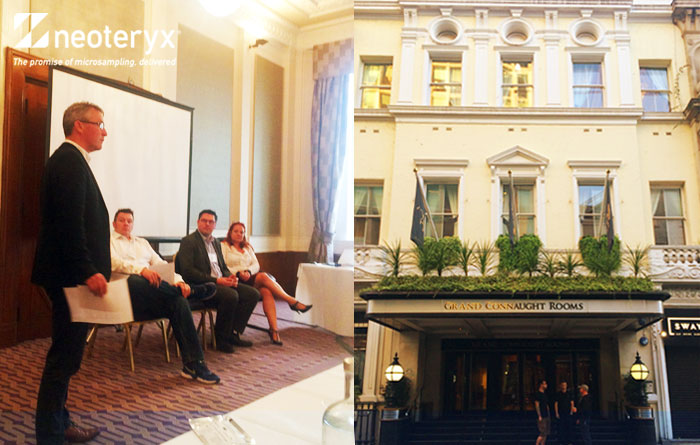 Comparative Case Studies Utilizing VAMS Microsampling Versus Filter Paper or Wet Blood

What exactly are the advantages and challenges of working with VAMS™ microsampling / dried blood? On October 4, 2016 we held our first UK workshop that specifically examined this in detail. Led by Dr. Neil Spooner of Spooner Bioanalytical Solutions, seminar topics ranged from drug monitoring evaluations that compared Mitra against traditional DBS (filter paper) cards - to the comparative analysis of blood collection from lab mice using VAMS and wet blood.

Workshop speakers and panelists included:
| | |
| --- | --- |
| Neil Spooner, of the microsampling consultancy company, Spooner Bioanalytical Solutions Ltd. | Marie-Luce Rosseels, toxicologist and member of the board of directors for the Safety Pharmacology, Belgium. |
| Paul Abu-Rabie, PhD and associate fellow of GlaxoSmithKline R&D | Hitesh Pandya, senior lecturer of Leicester and Honorary consultant Paediatrician at The University of Leicester |
| Jonathan Tang, BioAnalytical facility manager at the University of East Anglia | Laura Mercolini, assistant professor of analytical and Medicinal chemistry at the University of Bolonga, Italy. |
| Joseph Taylor, clinical biochemist in training, at the Royal Liverpool University Hospital | Tim Sangster, head of bioanalysis and immunology at Charles River, Edinburgh |
| Wesley J Dopson, in-vivo scientist with 36 years in toxicology studies | John Dutton Senior Research fellow at the University of East Anglia, Medical School, UK |
| James Rudge, global microsampling specialist at Neoteryx LLC and co-inventor of the Mitra VAMS™ technology | Kate Hall, fellow at the Royal College of Pathologists and council member of the International Society for Neonatal Screenings |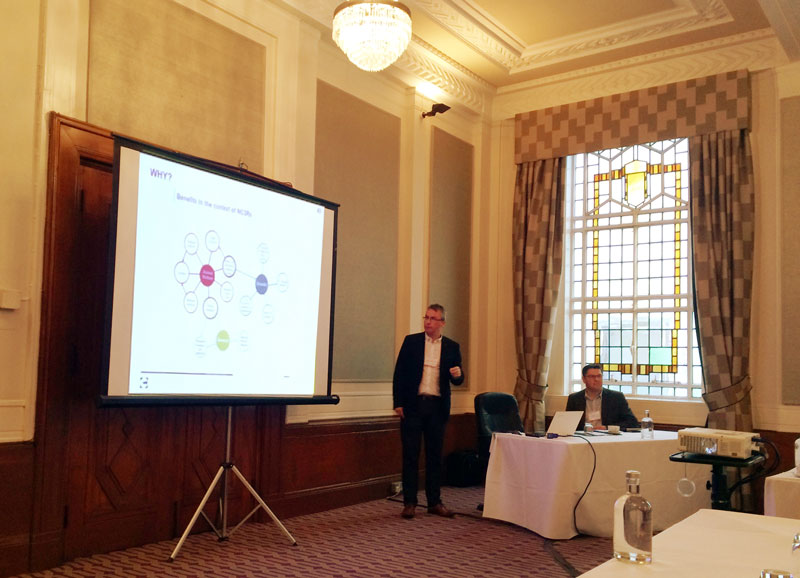 The meeting shed light on the origins, and the cross-discipline usages of Microsampling (VAMS™), as well as pharmaceutical and clinical research case studies that demonstrated the similarities in the standard variables between microsampling (VAMS) and wet blood.
A highlight from the discussion includes Dr. Bikalpa Neupane's critical question of "Why is data on drug dosing in children so poor?" in his University of Leicester, 4M's Study.
Paul Abu-Rabie, from GlaxoSmithKline, further provided analytical considerations with his side-by-side data of paediatric studies using wet and dry samples for measuring Midazolam and 1-Hydroxymidazolam. Including his comparison chart of the extraction process for both wet and dried blood methods.
Clinically focused case studies involved insights on the, utilization of VAMS technology for the measurement of the 25-dihydroxy Vitamin D3 by LC-MS/MS.
And Laura Mercolini, from the University of Bologna, provided her subsequent findings in utilizing VAMS in a multimatrix approach for the analysis of synthetic drugs-of-abuse.
Download the presentations and their findings along with additional resources on VAMS technology/devices below.
If interested in attending one of our next workshops, contact us today! We aim to foster a clear and insightful understanding of what VAMS has to offer, and where it may be applied through case by case evaluations. If you are a technician, analyst, manager / director, or clinician, working in pharma, CRO, clinical labs, or regulatory organizations we welcome you to join our growing list of future attendees.