integrated care pathways: getting it together
by Neoteryx | 2 min read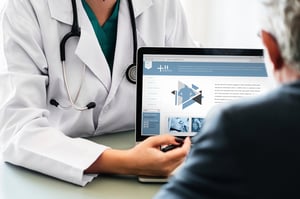 An Integrated Care Pathway (ICP) is an incorporative summary of expected care for a given span of time that is applied to a patient or a group of patients with a particular set of disease symptoms or a condition in order to have a progressive clinical experience and have positive results. Associated procedures may include clinical and non-clinical care service. This practice is a great step in providing patients with a smarter healthcare. This is because it provides a well-elaborated guideline on management of patients' conditions in each stage.
Components of the Integrated Care Pathway
The following are the four important components of ICP.
A schedule or a timeline
The care activities, as well as their interventions, have to be categorized
Criteria of short-term and long-term outcomes
Documentation and analysis of the variances
The Effectiveness of the Integrated Care Pathway
Integrated care pathways have been tried and used in many aspects of social care and health. Many healthcare centers have also given the concept a trial in an attempt to achieve smarter healthcare. Here are some of the issues that indicate the effectiveness of this practice.
The practice has been found to produce positive outcomes in the provision of quality and safe care. It also minimizes the in-hospital complications.
Integrated care pathways provide a platform that creates an improvement in the communication between clinical experts. This improves the inter-professional teamwork.
It is a tool for educating new staff such as nurses.
This practice has been found as a way to reduce clinical costs. This is achieved through shortening of hospital stays.
The care pathways support some of the care centers' processes such as clinical management and financial management, provide easy clinical audit as well as clinical and nonclinical management of resources.
It helps in improving and reducing patient documentation.
Care pathways often provide care at the local levels to meet diverse patient needs.
Remote sampling is one of the ways in which we can achieve a streamlined healthcare. This is because it can be used comfortably by patients at their home. It promotes blood collection through dired capillary blood microsampling, which is also a solution to storage and shipping of the samples as well as a way to get more stable samples.
The use of remote sampling in integrated care pathways is an indisputable way of achieving smarter healthcare.