in ukraine, VAMS facilitates vet med method development
by Neoteryx | 2 min read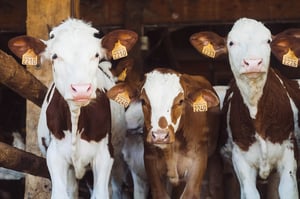 In news from the world of veterinary medicinal product development, the State Scientific Control Institute of Veterinary Medicinal Products and Feed Additives in Lviv, Ukraine is moving forward with an innovative research project using Mitra® microsampling devices, based on Volumetric Absorptive Microsampling technology. The laboratory has developed a quick and accurate LC-MS/MS method for measuring florfenicol, an antibiotic used on farm animals.
"The main objective of our research is to search for fast, precise and less invasive blood sampling methods from farm animals and poultry for clinical trials on pharmacokinetics and bioequivalence," says Dr. Dmytro Yanovych, a Deputy Director on trial quality at the State Scientific Research Control Institute of Veterinary Medicinal Products and Feed Additives and head of its research team working with Mitra devices that feature absorbent VAMS® tips.
The Institute gathers its findings under highly specific conditions. "The study of bioequivalence of veterinary medicinal products requires a large number of clinical studies on all types of productive animals," says Dr. Yanovych. "Such studies require frequent blood sampling from various species of farm animals in farm conditions. The kinetics of some active pharmaceutical ingredients - API - often require several blood sampling events within one hour and up to ten over 24 hours. Blood sampling by classical methods is accompanied with increased stress in animals. This is especially concerning for young and small animals and poultry."
Lower-stress VAMS-based methods can make things easier on animals and their human handlers alike.
This work may show the potential of Mitra microsampling devices in future findings. "Our studies are not limited to florfenicol," Dr. Yanovych says. "The purpose of the following studies is to compare the results of the pharmacokinetics of reference and generic drugs containing one of antibiotics of pleuromutilins class. The research will be carried out simultaneously on blood plasma samples obtained by the classical method and on samples of whole blood obtained using Mitra microsamplers. These studies may answer questions that require clarity."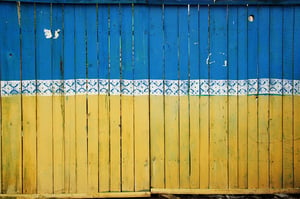 The most important such questions include:
What are the most convenient and least invasive areas for blood collection from different species of animals?
How does new technology affect the accuracy of results?
How much does the hematocrit bias come into play?
What is the recovery rate of API from Mitra tips compared with old methods involving wet blood collection?
What are the optimal conditions for storage and other relevant logistics?
One thing is certain: VAMS will continue to facilitate new breakthroughs in new areas – new areas of research and new parts of the world – many of which are already in progress.