improving patient adherence - ways to increase medication compliance
by Neoteryx | 2 min read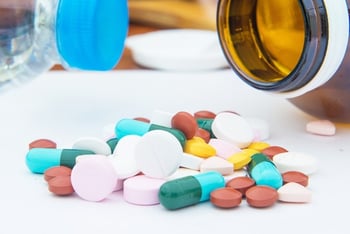 Drug therapy adherence poses a challenge for medical staff treating transplant and stem cell recipients as well as monitoring patients undergoing fungal infection treatment and other therapies.

More than 20% of patients don't follow prescribed immunotherapy protocols, according to a 2014 study by Barcelona researchers.
Some of the major drawbacks of medication non-adherence include:
Poor transplant performance
Graft or organ rejection
Hospital remittance and cost thereof
Re-transplantation
Renewed need for dialysis
Patient suffering
Early death
Confusion about complex treatment instructions and simply forgetting to take several medications are common pitfalls. In addition, patient dissatisfaction with, and lack of belief in the need for, treatment may also contribute to NA (non-adherence).

Simple, portable blood sampling solutions are a boon to patient care in these situations. Conventional venous sampling can be painful, time consuming, and inconvenient for patients, making it difficult and costly to closely monitor whether patients are taking their right medication—and if it is helping them.

Yet, blood testing is necessary to uncover problems with adherence or treatment. Solutions may include:
Patient education
Proactive follow up via reminders (electronic, interactive and in-office)
Simple, self-administered in-home blood sampling using dried blood spotting (DBS) or other dried blood microsampling devices
Clinicians must personalize medication adherence aids to fit individual patient needs in order to increase adherence. Dried blood microsampling, may help increase adherence in perhaps the widest group of patients.

With stakes so high, keeping patients healthier with dried blood microsampling offers a welcome, elegant solution for convenient blood sample collection.


So What is an Effective Alternative to Venipuncture?
Convenience is great, but what about accuracy? DBS has been demonstrated to be as effective as traditional venipuncture in a growing number of studies.

For instance, capillary sampling (dried blood spotting) was shown to be an efficient (also more comfortable and convenient) method for medication/treatment monitoring among allogeneic stem cell patients.
According to a 2013 validation study conducted at VU University Medical Center Amsterdam, DBS and venous sampling proved comparable (with DBS greatly preferred by patients) in monitoring the efficacy of triazoles against fungal infections.

A further 2014 article published in the journal Pediatric Transplantation compared finger poke blood used in DBS against results from venous blood to monitor tacrolimus and sirolimus in post-transplant patients, and found only a small negative bias within the clinically acceptable limits.
Mounting evidence shows that convenient at-home blood sampling, via user-friendly dried blood microsampling devices, can have a positive impact on adherence, patient satisfaction, and clinical outcomes.
Do you believe in the promise of home sampling for improving drug therapy adherence? Share your thoughts in the comments.